Loewe Speaker 2go takes your sound on the go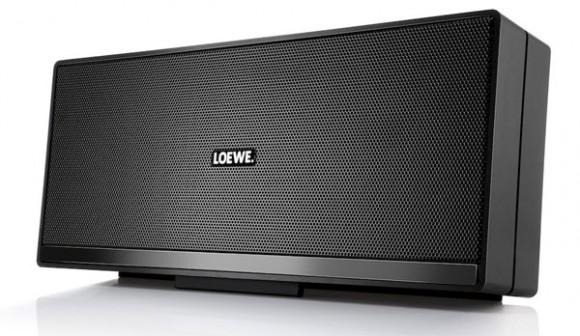 German audio company Loewe has announced a new portable speaker system featuring Bluetooth and NFC technology called the Speaker 2go. The portable speaker is designed to connect wirelessly to smartphones, tablets, or MP3 players. The integrated near field communications technology also makes it very easy to pair with compatible devices like the new Galaxy S4.
The portable speaker is designed to be very compact and lightweight yet provide big sound. The physically small device measures 24 x 10.5 x 5.1 cm, yet produces 40 W of power using three digital amplifiers. Inside the small enclosure are three individual speakers.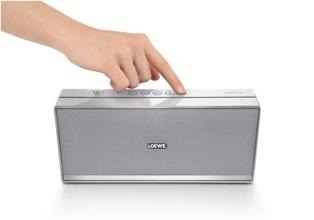 The three speakers allow the device to provide 2.1 stereo sound across the frequency range. The speaker system has two combined midrange driver/tweeters each getting 10 W of power and a subwoofer that gets 20 W of power. The woofer also benefits from enhanced bass thanks to a space-saving bass reflex tube.
Another interesting feature of the portable speaker is that it has an integrated voice optimized microphone to allow the Speaker 2go to act as a hands-free speakerphone on the go. The speaker has an aluminum frame making it more rugged than some plastic offerings on the market. Wireless range of Bluetooth speaker is 10 m and has a 3.5 mm stereo jack. You can also charge devices directly from the speaker using its built-in USB port. The speaker will launch in June for £269.
[via Loewe]