Lockheed Martin submits final proposal for Space Fence radar the USAF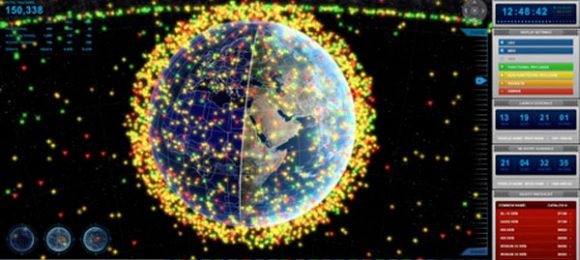 Defense contractor Lockheed Martin has announced that it has submitted its final proposal to the United States Air Force for its Space Fence Radar. Space Fence is an advanced ground-based radar system aimed at improving the ability of the United States Air Force to identify and track objects in orbit around Earth. The proposal would replace the current Air Force Space Surveillance System installed in 1961.
According to the Air Force, the original surveillance system wasn't designed to track hundreds of thousands of smaller objects orbiting the planet. These small pieces of space debris threaten important satellites in orbit and pose a threat to the international space station and future space missions. The Air Force wants to begin constructing the first Space Fence site on the Kwajalein Atoll in the Marshall Islands.
Construction on that initial facility will begin in the fall of 2013 with an initial operational capability hoped for 2017. If the proposal from Lockheed Martin is approved the contract would be worth $1.9 billion over a seven-year term. Space Fence is a ground-based S-band radar technology.
The goal of the Space Fence system is to enhance the capability of the United States to detect, track, measure, and catalog orbital objects and space debris with significantly improved accuracy and timeliness. The radar system also promises increased surveillance coverage. Lockheed Martin has already demonstrated a prototype Space Fence radar system and proved that the prototype could detect resident space objects.