Lockheed Martin Sea Slice experimental ship can be yours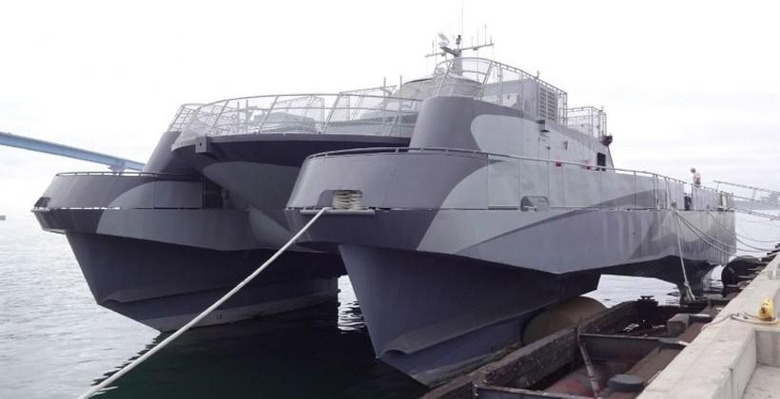 If you have always wanted to own your own naval vessel, here is your chance. Lockheed Martin and the Navy teamed up to build a ship called the Sea Slice that was launched back in 1996. Sea Slice is an experimental ship that had a new and unique modified hull design called SWATH standing for Small Waterplane Area Twin Hull design.
The design of the hull makes the Sea Slice more stable than a ship much larger than it is. The vessel reportedly cost about $15 million to design and build and it can now be yours for $180,000. That isn't that much green for a big navy ship. The unique hull design allows the ship to cruise at much higher speeds than ships of its size and power can normally cruise.
The higher cruising speed is thanks to the reduced drag that the ship's unique hull offers. The ship is 105-feet long, 55-feet wide, and weighs in at 180-tons. Power comes from a pair of 3480hp diesel engines. Electricity for all the electronics come from a pair of 180-kW diesel electric generators.
The vessel's top speed is 30 knots, or about 35mph. Inside the ship are a full galley, bathroom, and six bunks. It even has a washer and dryer for keeping your clothes clean while you cruise in spartan Navy style.
SOURCE: Gizmag