LockCircle is the ultimate Canon DSLR body cap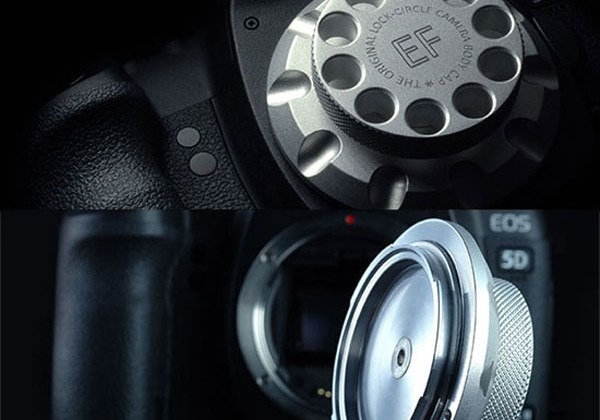 If you have a DSLR camera from Canon, you are familiar with the body cap that is made from plastic and goes onto the body of the camera to keep dust out of the sensor when you store it with no lens. Anyone that has tried to put that cap on or take it off when shooting in the cold where you have to wear gloves will know how big a pain putting that cap on and off can be. You may just be the sort that thinks your camera costing hundreds (or thousands) of dollars might need a cap that is made of more robust materials.
The LockCircle may well be the most robust locking body cap on the market. The LockCircle is made from solid billet aluminum and will seal your camera off from the elements. It has a large knurled grab handle that makes it easy to get your hands on the cap and remove or install it even if you are wearing thick winter gloves.
I could have used this thing when we got one of the rare winter snows in Texas earlier this year. I had to take my gloves off to remove the cover and it was cold. You can get the cap in silver, titanium, and black colors. The company will soon have the cap for Nikon cameras too. The big downside is that each of the caps is $99.
[via PetaPixel]