Lix 3D printing pen destroys funding goal, launching this fall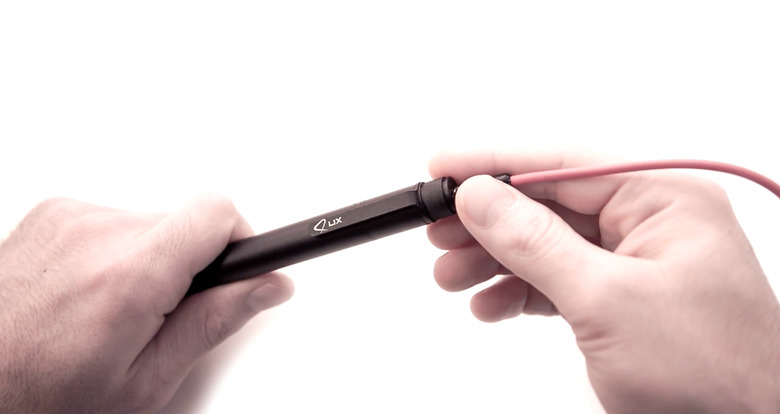 Portable 3D printing is a neat concept, but pens that can do as much are often bulky, making extended or intricate projects a chore. A new introduction into the 3D printing pen market is Lix, who have annihilated their Kickstarter goal in mere hours. The project still has nearly a month to go, and is already funded nearly 700%.
The concept is pretty simple: load filament, plug the Lix pen in, and start doodling from the ground up. The difference with Lix is the form factor, which keeps the 3D pen form factor a lot more like an actual pen. Aesthetically, it's like a fountain pen, which is apt considering it's application.
The filament comes in the form of long, skinny tubes — a bit like a hot glue gun. Plugging the Lix into your computer via USB keeps it powered on, heating the ABS or PLA filament toward the end of the pen, cooling it as it comes out. The difference with Lix is the slim size, which is likely to be much more attractive to artists and designers.
If you're interested, the Kickstarter is still going, and you can get in for £82 or more. We don't yet know what the retail cost of Lix will be, but it will launch to backers in the fall. For those times you just watch to sketch out an idea that makes sense in-hand, Lix may be the best option around.
Source: Kickstarter