Livestream debuts Broadcaster, affordable HD live streaming hardware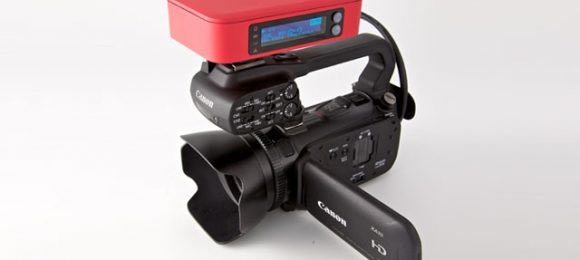 Livestream, the current leader in live streaming services, is shaking things up by introducing an industry-first affordable portable HD video encoder and uploader called the Broadcaster. This device will work with the company's New Livestream service to bring an unlimited ad-free HD broadcasting solution to the masses. With the Broadcaster, live video coverage of events would only require a camera and an internet connection.
The Livestream Broadcaster is a tiny red box that can either be attached to video equipment for covering live events or used as a desktop encoder. Either way, the Broadcaster eliminates the need for a computer. It automatically encodes live recordings on the fly into H.264 video and AAC audio at up to 2.3Mbps and then streams it via Ethernet, WiFi, or a 3G/4G USB modem to the LiveStream platform.
Cameras connect to the Livestream Broadcaster using HDMI video input, while microphones can be connected directly to its 3.5mm audio jack. In contrast to existing equipment that cost in the thousands, the Livestream Broadcaster only costs $495, really lowering the barrier of entry into live broadcasting. The device comes with 3 free months of Livestream service, which costs $45 per month.
[via MarketWatch]