Livescribe yanks UK Sky smartpen sales after BSkyB lawsuit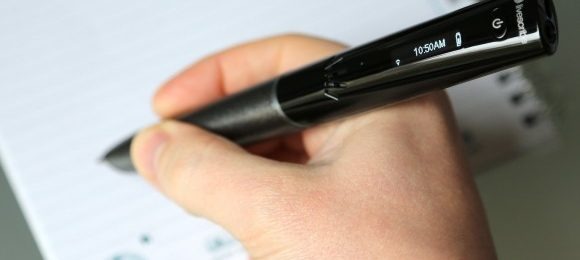 Livescribe has been forced to pull its Sky WiFi-enabled smartpen from UK shelves after a legal threat from broadcaster BSkyB, which believes potential customers could be confused by the "Sky" name similarities. According to BSkyB, its "Sky" trademark is infringed by the digital notetaking system, The Guardian reports, and it has sued both Livescribe and UK retailer Dixons Retail accordingly.
"Legal counsel for British Sky Broadcasting ("BSB") has written to Livescribe alleging that we are infringing the trademark rights of BSB. We are currently taking legal advice from our counsel in the UK" Livescribe said in a statement on the situation. "While Livescribe does not offer any goods or services similar to those of BSB, out of an abundance of caution we have instructed our distributors and resellers in the UK to stop selling the Livescribe Sky Wi-Fi smartpens in the interim while we investigate the matter.:
Dixons has removed the smartpen listing, and Livescribe's own "buy now" option – which links to Amazon's store – has no mention of the Sky model any more. Currently, UK buyers can only get the older, cheaper Echo model, which lacks wireless connectivity.
Interestingly, prior to launch, Livescribe told SlashGear that it had no concerns of legal confusion with broadcaster Sky in the UK because the products on offer differ so considerably. That confidence was apparently misguided, given BSkyB's eagerness to jump to litigation.