Livescribe 3 adds Evernote auto-send for handwritten digital notes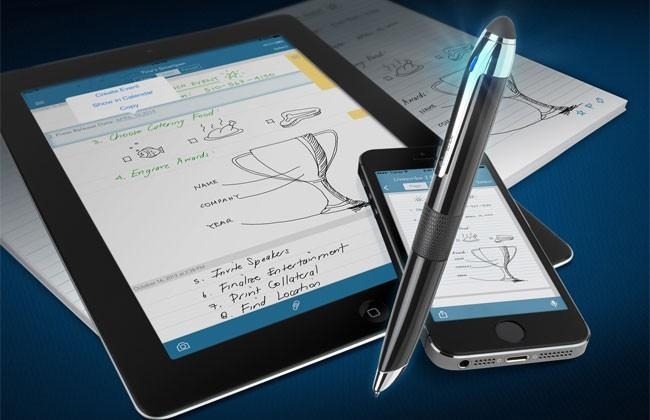 Livescribe is releasing a new version of its smartpen app, allowing Livescribe 3 users to have their digitally-recorded notes automatically sent to their Evernote notebooks. The new Livescribe+ app, hitting Apple's App Store today, adds both "Send" and "Auto-Send" functionality, selectively allowing notebooks to be uploaded to the cloud.
The new feature shows up in the Share panel of the Livescribe+ app. Tapping Auto-Send not only creates an instant copy of the notebook in Evernote, but continuously updates it as the local version is changed.
That even includes monitoring existing pages for changes in text or handwriting, and uploading the newest version accordingly. Recorded audio synchronizes manually, however.
Similarly, for those keeping an eye on their Evernote data use, the new app supports a one-time Send feature too, without the ongoing synchronization.
The Livescribe 3 uses Bluetooth to connect to an iPad or iPhone, and pairs digital notes taken with the company's specially-printed paper with audio recordings from the phone or tablet itself. They're grouped together, so that sections of the recording can easily be skipped to by choosing the corresponding text.
It's available now, priced at $149.95, while the new Livescribe+ app should be showing up for download today.
Update: Livescribe has pointed out that the synchronization is one-way: notes are pushed from the Livescribe app to Evernote, but any changes made to them in Evernote will not be synchronized back to the app.