Live Pics Of Samsung Nexus Prime Leak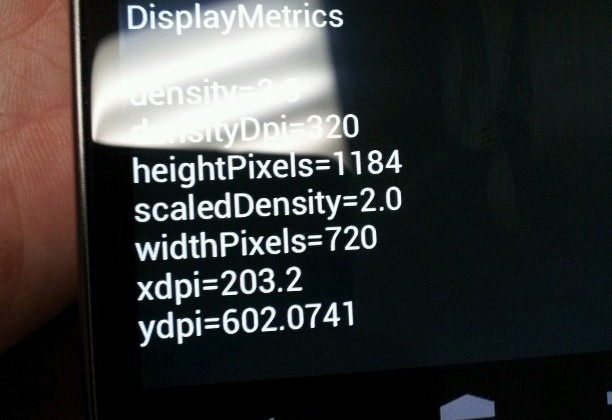 Last week we saw some conceptual renderings of the Samsung Nexus Prime smartphone and the device looked really cool. Today with all the hubbub centering on the iPhone event, someone has decided it is a good time to leak the first live shots we have seen of an actual Nexus Prime in the hands of a geek. The screen looks to be very crisp and clear. The Samsung smartphone is expected to break cover next week at the Samsung Unpacked Event.
The photo here is of the first live shots of the smartphone and the image is of the screen showing some of the display metrics. The Super AMOLED screen is showing 720p resolution with its 4.3-inch since. It's still not clear if the screen is the PenTile matrix sort. Those letters on the screen are some of the sharpest I have seen.
GSM Arena also notes that the smartphone lacks hardware buttons, hinting the device runs ice Cream Sandwich doesn't need hardware controls for navigation. This looks like it will be one of the coolest Android devices we have seen so far this year.
Click the thumbnail in the gallery below to see a slightly more HD view of the photo.
[via GSM Arena]