List Of GameStop Locations Open At Midnight On Black Friday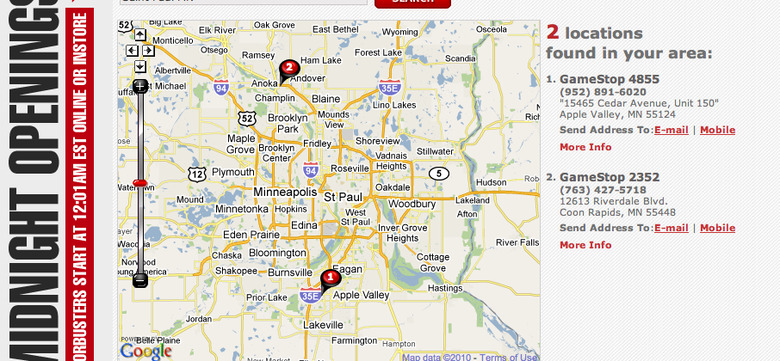 GameStop is going to have some fabulous deals this Friday, and you're going to want to be there first. Probably there's already people waiting in line though, so you might be outta luck. On the other hand, if you'd like to be there and have enough time to get in ANOTHER line at a different store, you might be in luck, as GameStop has decided to roll out a map of midnight openings right over here.
Of course if your favorite store isn't on the list for this Black Friday extravaganza, you'll want to be in line for the 5AM opening like everybody else. Keep your eyes open for our big Black Friday list coming out later today as well.
[Via Joystiq]