Lisse Q10 retro-PMP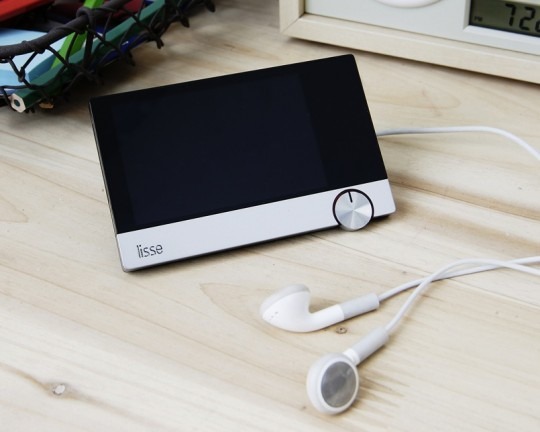 Whether you're an iPod owner or wouldn't be seen dead near one of Apple's PMPs, you can't argue the fact that the distinctive mediaplayers have had a huge impact on how rival devices are designed.  That's why we're glad to see the Lisse Q10, a pleasingly retro PMP with a rather tactile looking control dial.
While the styling might be 80s, the specifications aren't.  The Q10 has a 3-inch WQVGA (400 x 240) display, can support up to 32GB memory cards and has a battery good for up to 20hrs audio playback or 8hrs of video.  There's also an FM radio, voice-recorder and TV output.
Supported file types include AVI, WMV, ASF, RM, RMVB, DAP, MPEG, MP4, VOB, 3GP, MP3, WMA, AAC, WAV, OGG and FLAC, which should keep most people happy.  We'll even forgive them the iPod-aping headphones in the press shots.
[via Generation MP3]