Liquipel Skins debut as protection from physical damage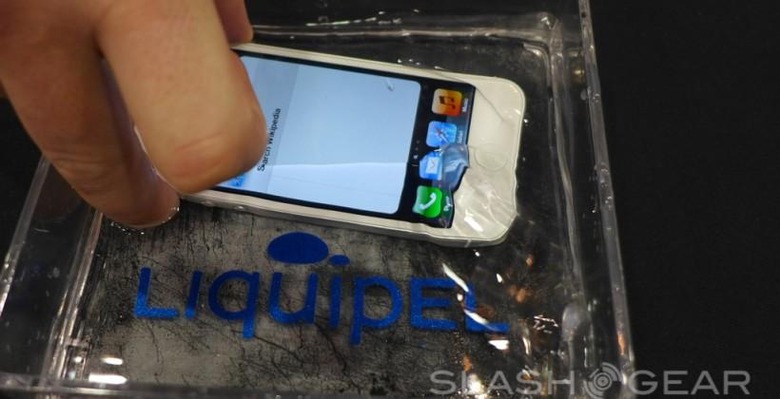 Liquipel is known for its unique method of waterproofing gadgets that sprays an invisible protective coating over devices and in crevices. However, the company is branching away from that and is launching a new line of products called Skins, which are essentially protective cases that prevent damage from happening due to drops.
However, Skins isn't actually a full-out case, but rather just a skin (hence the name) that is applied to the surface of your device. The installation process consists of just three steps that doesn't involve any kind of liquid or annoying bubbles to squeegee out. Liquipel claims that it's a "literal shock absorber" for your phone.
The company's website already lists Skins for sale, with options for the iPhone 4, 4S, and 5, as well as the Galaxy S III and S 4. Both of the Galaxy S skins look to be out of stock, but the company is currently selling iPhone skins at $15 a pop. However, the only photo of the Skins that is listed is the iPhone 5, which shows a gold-colored Skin wrapped around the body of the device.
If you're not familiar with Liquipel's work, we highly suggest checking out some of their work, where the company can take any normal device and make it waterproof after applying a special nano-coating that coats the device in a protective skin, and even goes as far as coating the insides of ports and internal components.
VIA: Engadget