Linux-based HandyPC S101 Caught in the Wild!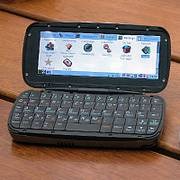 Is there really a need for another Nokia Communicator wanna-be? Apparently, German phone maker Road thinks so. The company's very on HandyPC S101 is part computer and part phone, sporting the Linux operating and Trolltech's Qtopia GUI. It's a quad-band, GSM/EDGE/GPRS with Wi-Fi and Bluetooth – so as connectivity goes, you're all set.
I especially love large QWERTY keyboard with massive keys. This is especially nice for folks with larger thumbs. The screen is equally nice, featuring a 640x240 display and a 102x65 monochrome phone screen. Other specs and features include 64MB of RAM, 64MB of Flash, a 400 MHz Intel PXA264, a 2-megapixel camera, and a massive 1,500mAh lithium-polymer battery. The talk time is rough four hours, with 240 hours of stand-by, or five hours of actual PC usage.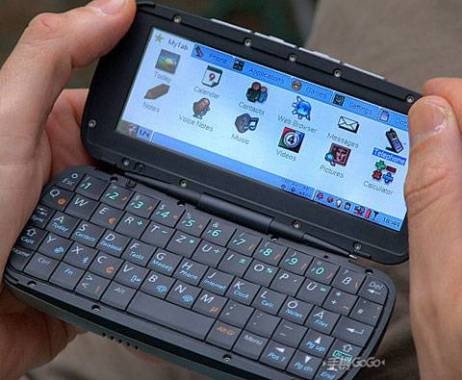 The HandyPC will come in two models: the S101 and the S101K. The two are nearly identical except the S101K comes pre-loaded with a standard package of encryption suite of some sort. This is especially nice for road warrior requiring secure access their corporate network.
Price and availability is not available at the moment. You should register on Road's website if you're interested in placing advance order.
Read (Taiwanese)