LINN MAJIK DS networked media player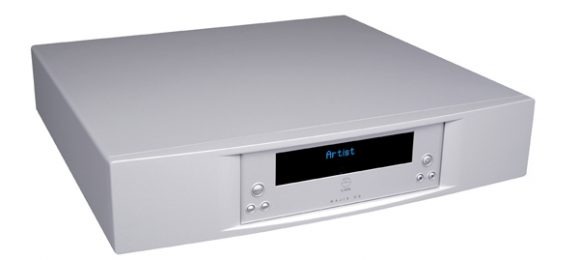 High-end audio specialists LINN have announced the MAJIK DS, a digital media player that integrates with the company's DS range and offers streaming of WAV, FLAC, MP3, AIFF and ALAC audio across a standard wired ethernet. UPnP compatible, the MAJIK can play content from networked computers or NAS media servers.
Outputs include SPDIF and TOSLINK, together with two pairs of analog stereo RCA phono sockets. The MAJIK can either integrate with an existing HiFi setup or, thanks to the on-board volume control, can be used directly with a power amp.
Released with the MAJIK is LINN DS control software, which can be used to create playlists, organize digital music and control the system through the network.  This can run on a PC, UMPC or WiFi-enable PDA. Sample rates of up to 192kHz are supported.
The LINN MAJIK DS is available now, priced at £1,750.  Up until the end of the year, LINN will give a 10-percent discount on the MAJIK to anybody trading in their old CD player.
Press Release:
Introducing the new LINN MAJIK DS Digital Stream Player

The future of music entertainment is MAJIK!

LINN, the world leader in precision-engineered sound reproduction, is pleased to announce the launch of the new MAJIK DS digital stream player. MAJIK DS is the latest addition to the Linn DS range – a new generation of music players which offer breakthrough performance to surpass any CD player. An authentic specialist component, MAJIK DS combines the convenience and control people want from their music system today, with performance from the world's leading specialist audio brand.

Bringing genuine, specialist audio performance to a larger audience, MAJIK DS will release the full potential of your digital music collection. For those who want to discover more from their music collection, MAJIK DS lets you enjoy the highest quality music formats including; WAV, AIFF, MP3, ALAC and the highest resolution 'studio quality' FLAC.

Operating on a standard Ethernet home network, this digital stream player from LINN is designed to be compatible with your existing storage device, whether that is a computer or a NAS, giving you instant access to your ever growing music collection. MAJIK DS fits into your HiFi system in the same way as a CD player. Featuring on-board volume control you can even connect MAJIK DS directly to a power amplifier without the need for a pre-amplifier for a neat and simple system set up.

MAJIK DS is also Universal Plug and Play (UPnP) compatible, enabling it to connect to any UPnP third party device for complete control flexibility and allowing you to interact with your music in a new, enriching way. You can choose the controller that best suits your needs, such as a touchscreen, PDA, mobile phone, computer, or remote control, to take full control of your music collection from anywhere in your home. The breakthrough, specialist LINN DS control software provides options to search your music collection in new ways, including by genre, artist and album, and with the option to queue up to 1,000 tracks from your music collection, MAJIK DS allows you to create the perfect soundtrack to any event, whether an intimate evening or a lively gathering.

With the power to transform any traditional HiFi system into a music system for the future, MAJIK DS is the perfect foundation for an affordable, simple to use, yet sophisticated HiFi system which can be expanded and upgraded over time. As new music formats and features become available, software upgrades keep your MAJIK DS at the forefront of technology.

Once you have heard the previously unattainable level of audio performance that MAJIK DS delivers, you will never want to go back to CD and so to help you make the switch, up until the 31st December LINN is offering a 10% discount when you trade in your old CD player – irrespective of make or model.

MAJIK DS is available now, RRP: £1750.00, from a network of LINN suppliers, visit www.linn.co.uk for further information.

Technical Specification:

Type: Digital Stream Player
Dimensions (H x W x D): 80mm x 381mm x 360mm
Weight: 4.2kg
Supported File Types: WAV, FLAC, MP3, AIFF, ALAC
Sample Rates: up to 192 kHz
Word Depths: 16-24 bits
Analogue Audio Outputs: Stereo RCA phono sockets (2 pairs)
Digital Audio Outputs: SPDIF, TOSLINK
Ethernet Interface: 100Base-T RJ45
Control Protocol: Compatible with UPnP media servers, UPnP AV 1.0 control points
Local Control: Front Panel 6 button interface, RS232 x2, Luminous remote control handset, 128 x 32 front panel display