Linksys EA8500 WiFi router supports 802.11AC and MIMO tech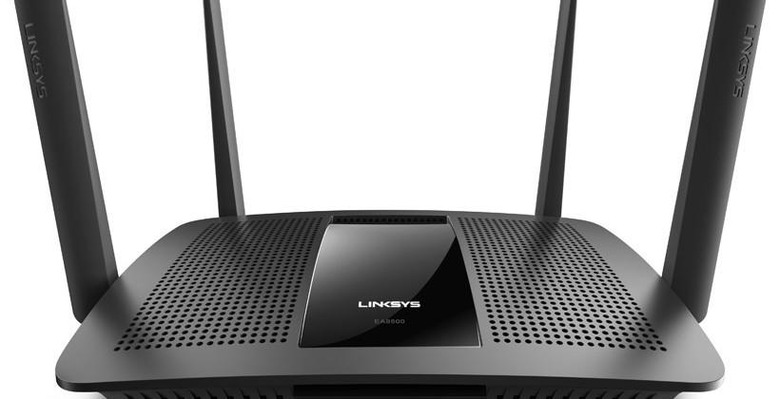 Linksys has announced its latest router called the Linksys Max-Stream AC2600 MU-MIMI Gigabit Router EA8500. The new wireless router has a lot of tech crammed inside its body with MIMO technology that helps to provide an uninterrupted WiFi signal to all the items in your home. The tech allows each device in your home to behave as if it has its own router according to Linksys. This allows multiple devices that use lots of bandwidth to be used in the home at the same time without lag and slowing speeds.
The EA8500 router has a Qulcomm MU EFX MI-MIMO technology inside for speeds up to 3x faster than standard WiFi. The router offers 1733 Mbps for 5GHz frequency and 800 Mbps for 2.4GHz devices. The router also has a 1.4GHz dual-core processor inside and a quartet of Gigabit LAN ports are built in for local devices.
An integrated USB 3.0 port lets you attach devices with content on them for cloud streaming or backup devices for sharing storage across the network. All four of the external antennas are removable for maximum coverage and use beamforming tech to concentrate the WiFi signal.
The goal with the beamforming tech is to provide a stronger WiFi signal. The EA8500 router is available now at Linksys resellers like Amazon, Best Buy, Office Depot, and others for $279.99.
SOURCE: Linksys