Linksys Business Wireless-N300 and N600 access points launch this month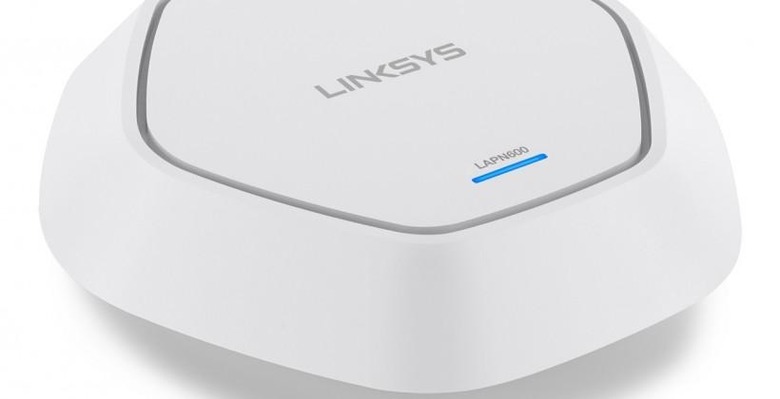 Linksys Business is kicking off its business networking product lineup expansion with the announcement of two new wireless access points, both of which are aimed at businesses. The access points can double as range extenders, and bring a variety of security measures to the table.
First up is the Linksys Business Wireless-N300 access point, which can be used on a desktop or mounted to the ceiling/a wall. This particular access point offers single band speeds up to 300Mbps, and can double as a range extender. There's WPA/2, and 802.1X with RADIUS for security, as well as SSID to VLAN mapping and MAC-based access control, among other things.
The N300 has a gigabit Ethernet port and support for IPv6, and can be managed via a Web interface or SNMP. The Wireless-N600 is very similar, with the same mounting options and the same security features. With it comes dual-band support, however, with speeds up to 300Mbps + 300Mbps. There's Band Steering, as well, to improve performance.
The interface, support, and Ethernet offerings are also the same as the N300. Both models are set to launch this month, though a specific date has not been provided. The N300 access point will be priced at $199.99 USD, while the higher-end N600 will be priced at $299.99 USD.
Said Linksys Business' Director of Product Management Steven Lin, "In office environments wireless enables employees to work anywhere, have fast and free access to the web on mobile devices and enables new experiences such as voice over IP and video conferencing ... All businesses have one thing in common though; they all want their business processes to run smoothly which requires reliable solutions like we are offering with Linksys Business."
SOURCE: Business Wire