Linksys 5G modems and WiFi 6 mesh internet devices revealed for 2020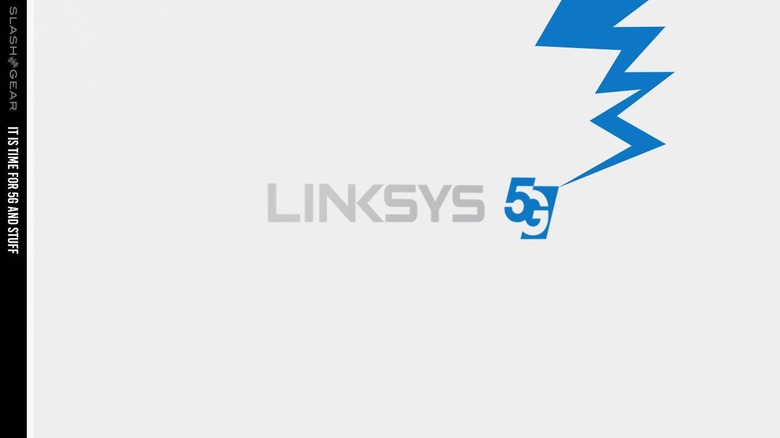 This week Linksys brought their first set of 5G devices to the public at CES 2020. This range of devices is aimed at release for "Spring 2020" and more will be revealed throughout the year. Linksys revealed one 5G mobile hotspot, one 5G modem, one 5G mesh gateway, and one 5G outdoor router. Linksys also showed off a couple of Wi-fi 6 (or WiFi 6 if you prefer) devices, one WiFi 6 mesh router and one Velop WiFi 6 mesh internet system. 5G and WiFi 6 are popping up in a big way here at CES 2020 – look at the full set!
The Linksys 5G Mobile Hotspot works with both 5G and WiFi 6 for both of the most major ways in which internet will be coming to the world quicker in 2020 and beyond. This system has a USB port so you can Quick Charge your devices, too – it's all about making sure you're up and connected.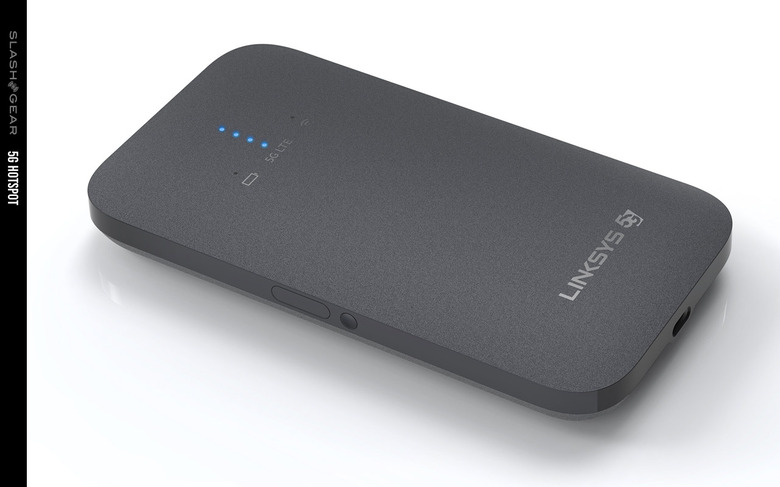 The "Linksys 5G Modem" is the first of such modems from Linksys – and as such, it has a very simple name. This system give users 5G broadband speed potential, and uses Linksys Intelligent Mesh Technology when working with Linksys Velop systems.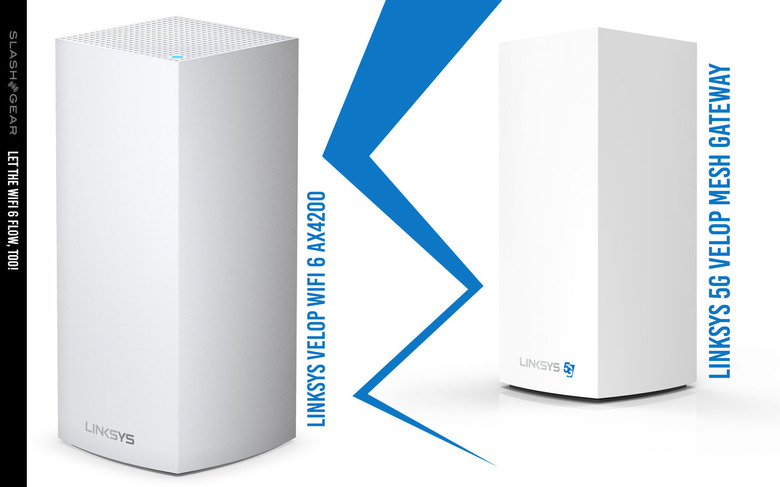 The device known as Linksys Velop 5G Mesh Gateway works as both a modem and a router, eliminating the need to buy two separate products. This device works with Linksys Intelligent Mesh Technology and AX/WiFi 6. This 5G Mesh Gateway is compatible with other Linksys Velop systems, as well.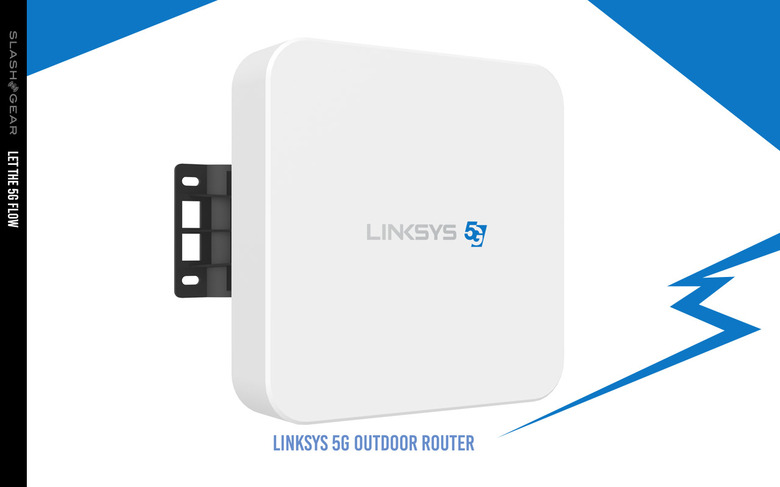 The simplest of devices might well be the Linksys 5G Outdoor Router. This router is made specifically for mmWave (Millimeter Wave) 5G network connectivity as well as wired connectivity (for a potential 10Gbps) for "superfast internet connections." You'll likely end up using this device when you're at a baseball game in late Summer 2020.
For at-home fastest-possible internet, there'll be the Dual-band Mesh WiFi 6 router (MR9600) from Linksys. This system rolls with Linksys Intelligent Mesh technology with Velop notes or Velop mesh routers – as outlined below. These routers work with 8-stream WiFi 6 technology with speeds up to 4200 Mbps (Tri-Band–2.4 Ghz, 5Ghz, 5Ghz). This mesh router system will be released in Spring of 2020 for approximately $400 USD.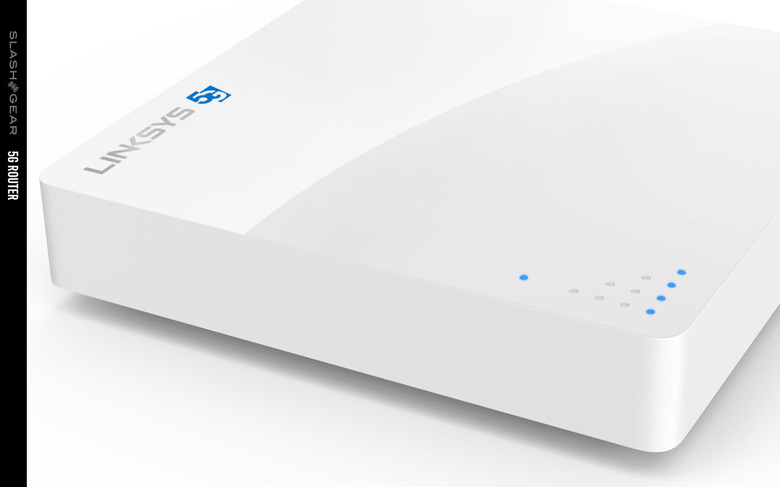 Also shown for the first time this week was the Velop WiFi 6 system (AX4200). This will be positioned as an "affordable WiFi 6 mesh system" that'll roll with Linksys' own Intelligent Mesh technology under its collective hood. This system works with Bluetooth and "advanced security settings" as well. With this system, too, users will have 8-stream WiFi 6 technology with speeds up to 4200 Mbps (Tri-Band–2.4 Ghz, 5Ghz, 5Ghz). Each "node" in this system covers up to 3000 square feet!
This Velop WiFi 6 system will be released in "Summer 2020" for approximately $300 (for a 1-pack) or $500 (for a 2-pack). That's according to the folks at Belkin. Belkin International and Foxconn Interconnect Technology (FIT) are the entity inside which exists the connected home division consisting of Linksys, Wemo, and Phyn.