LinkedIn releases revamped iPad app one day after iPad Air launch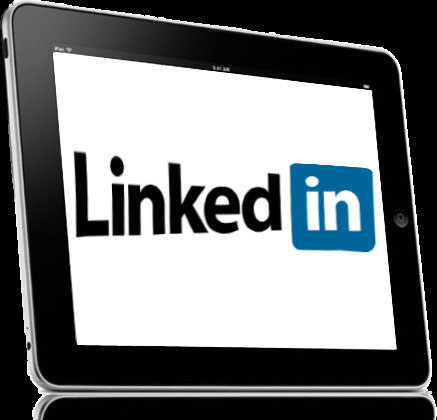 LinkedIn has revamped its iPad app just in time for the new iPad Air. The updated app includes changes to its overall look, UX design, and available features. The changes are pretty major for the professional social networking company, and the iPad app update is timed for a simultaneous release with two other LinkedIn software products.
The app now includes a search function for jobs, companies, and groups. channels, and influencers. You can like posts, comment on them, share the posts, follow users or companies, and join groups without having to leave the news feed. This saves on extraneous navigation steps, thus speeding up and streamlining the whole LinkedIn process. You can also connect with other users just by tapping on an icon or right-swiping.
Media also works more smoothly, as it too can be accessed without leaving the feed. Images and videos can be viewed and played inline. The navigation menu can now be personalized as well. Tap the LinkedIn icon or down-swipe down from the top. Now included as menu options are "Influencers" and "Channels". These features assume a larger iPad screen than before.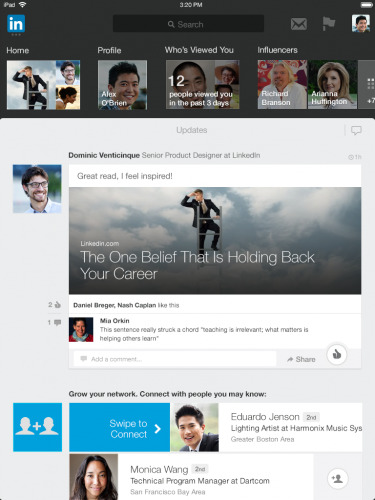 LinkedIn also released two other app updates, Intro and Pulse. Intro is an email plugin that shows LinkedIn information for email contacts across multiple email services. Pulse is a news reader service purchased by LinkedIn in April of this year and integrated with LinkedIn's experts feature.
SOURCE: LinkedIn