LinkedIn launches new messaging experience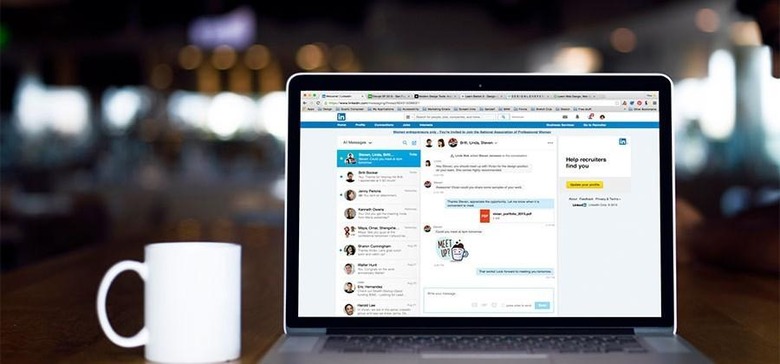 LinkedIn is a social network aimed at pros who are looking to expand their professional reach. Like most social networks, you can add and remove friends. LinkedIn has now announced a revamped messaging service that makes it easy to have conversations of a professional nature from within the app.
LinkedIn says that it has rebuilt the messaging platform from the ground up to deliver users a cleaner and more streamlined look. The goal is to make it easier to start and focus on conversations with peers on the network. A new chat-style interface makes back and forth conversations easier.
Messages are now organized around the people who mater to you. It looks very much like the Facebook messenger interface. Push and email notifications have been improved to make it easier for you to see and respond to communications.
Messages support photos, documents, stickers, emojis, and GIFs. LinkedIn says that it is still working on optimizing the messaging platform with things like intelligent messaging assistants and voice with video chat capability. The new messenger is rolling out now to English speaking users around the world on iOS, Android, and desktop. It will come to other languages in the coming weeks.
SOURCE: Linkedn