Linkase for iPhone 5 enhances your Wi-Fi signal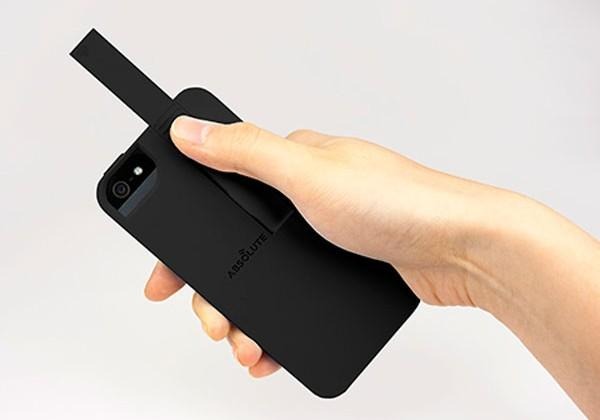 If you use an iPhone 5 in an area where it's difficult to get a Wi-Fi signal, a company called Absolute Technology has an interesting case specifically for the iPhone. The case is called the Linkase for iPhone 5 and promises to enhance your Wi-Fi signal using an external antenna. The case is available in five different colors.
Those five colors include black, gray, white, red, and blue. The case is made from with shock absorbent rubber sides and features are raised bevel on the front to help protect screen. The flexible sides make installation easy and the back of the case features an interchangeable EMW element.
The manufacturer uses a non-slip leather coating on the back of the case and the back is made using a durable polycarbonate for additional protection. The case measures 126.7 mm long by 9.97 mm thick by 61.4 mm wide and weighs 18 g. The slide out EMW element is also interchangeable.
The interchangeable design of that component allows users to buy additional colors to customize the look of the case. The manufacturer of the case claims that it uses a wireless energy transfer system when that EMW element is extended to increase your Wi-Fi signal strength up to 50%. Pricing and availability are unknown at this time.
[via Absolute]