LineageOS 16.0 Android ROM brings in the Pie, chucks out Nougat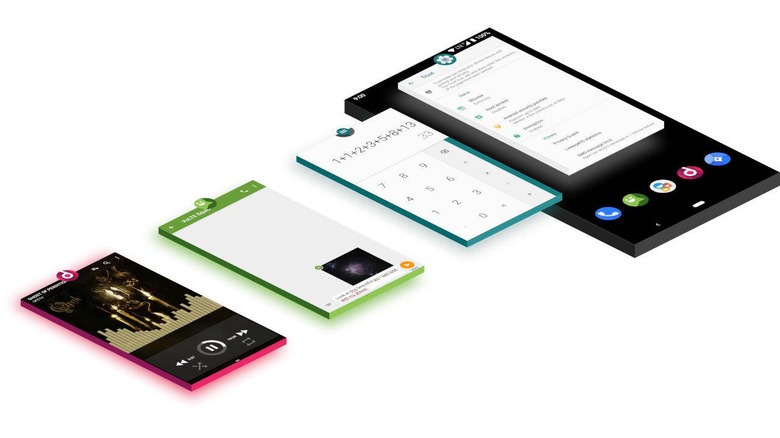 In the past, custom Android ROMs and app launchers were some of the most exciting aspects of the Android platform. Those days seem to be long gone but, true to its name, LineageOS, built from the ashes of CyanogenMod, continues that legacy. With version 16.0, it not only proves that its development is still alive but also that it is up to date with the latest trends in the Android market.
Android 9.0 Pie was launched August last year but it took this long for the once vibrant LineageOS to get a stable version out the door. In addition to possibly lacking manpower, however, that's also partly due to the "unique features" the ROM puts on top of Android. Almost like an OEM, in fact.
Of course, some might consider those features necessary to bring the ROM up to snuff with what's fashionable on Android these days. The Styles API, for example, has been updated to support the future system-wide dark mode in Android itself. Lineage's Trust interface now allows new USB devices to be blocked when the phone is locked and the Trebuchet app launcher to hide apps behind passcodes.
The one thing that ROMs like LineageOS will always have over OEM experiences and even Google's own flavor is support for forgotten and neglected phones. Still have that one-shot ZUK Z1 or a still-functional Galaxy S5? Now you can put Android 9.0 Pie on it, complete with security patches up to February 2019! Not even Google is that good.
That said, with Pie-based LineageOS 16.0 going into stable, the community is also bidding Nougat-based LineageOS 14.1 a fond farewell. Development will still be open for security patches, other than that, consider the version retired. Likewise, LineageOS 15.1, based on Android 8.1 Oreo, is winding down development. It will still be actively developed but don't expect new features.