Linea app Review: Iconfactory blesses the iPad Pro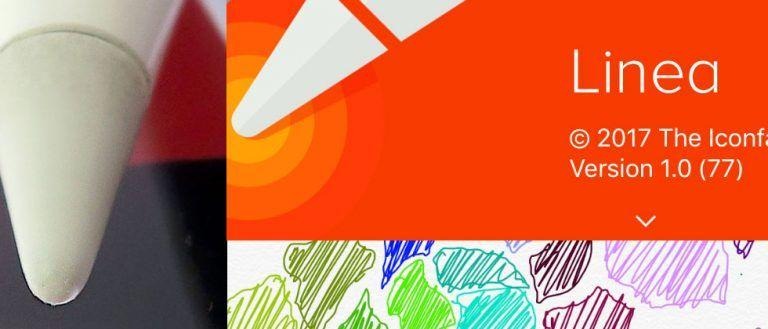 While most apps made for artwork and design for the iPad in this post-Apple-Pencil world have been thick with options, Linea is about the basics. The folks at The IconFactory have created an app that's meant to be for notes, for sketching, for planning, and they've included almost the perfect set of tools to do just about anything in this arena with ease. This isn't your everyday average "we made a drawing app in a week and it'll make you an ARTIST" sort of software – it's clearly been refined to a point where there's little else anyone could do to make it more "it just works" excellent.
There's generally a balance that needs to be struck – and isn't – in "art" apps for tablets. The balance sits between ease-of-use and too much to handle. Linea is approachable for all – and will quite likely prove to be useful and enjoyable by all – all skill levels and all ages, too.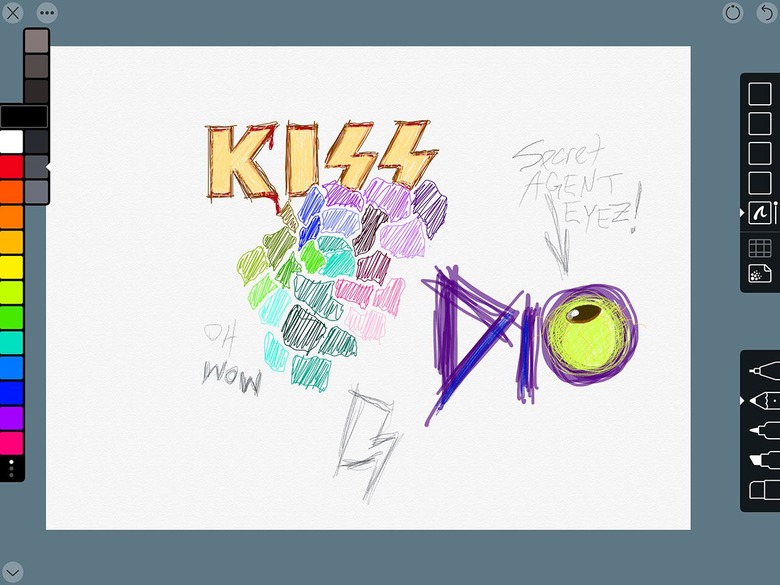 On the left is a set of colors, on the right is a set of layers and types of drawing tool. If that's all the more complicated the illustrator behind the drawing wants to get, that's all they'd need to know. The various tools make color look very much like the color and the texture they're meant to represent.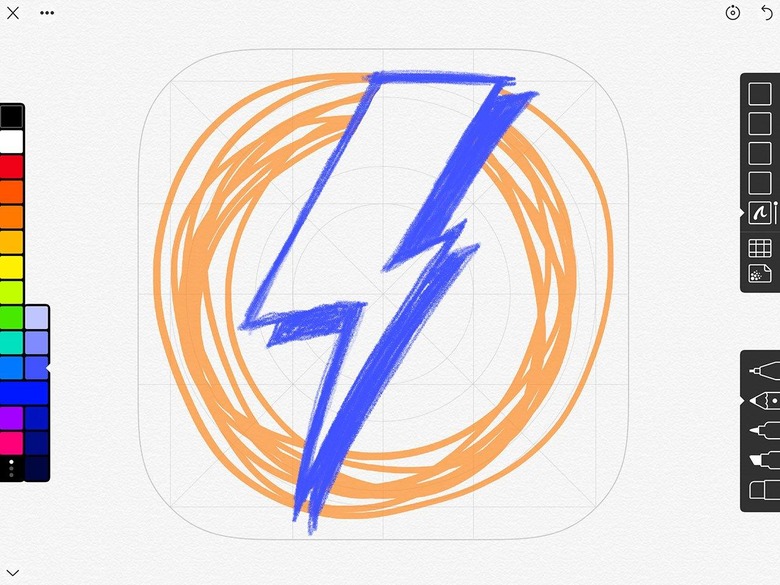 A wide variety of surfaces are available in this app. Butcher paper, standard paper grain, black construction, and blueprint make up the Backgrounds. Grids and templates include various sizes of standard flat grids, an isometric grid for a 3D perspective, and a bunch of options for App Design (icons and such) and storyboarding.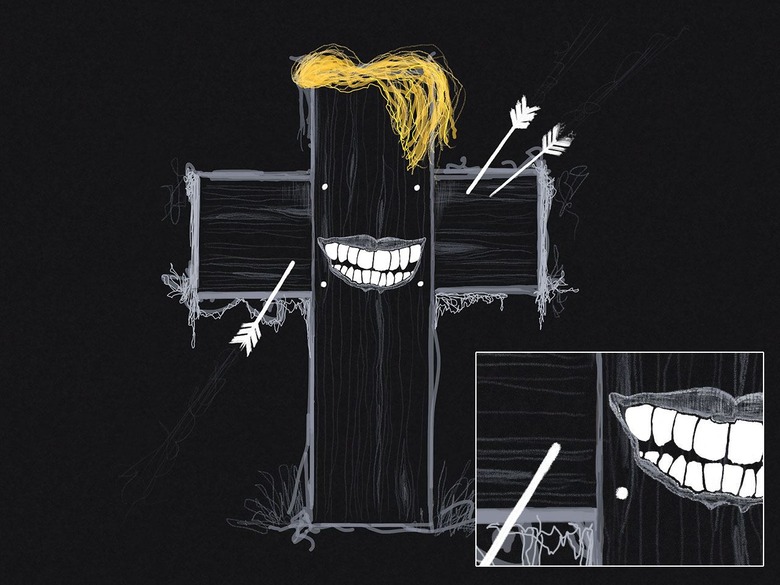 Of note – if it wasn't already obvious – all images in this article (save the hero image, which includes a photo) were made in Linea. While made for sketching, this app is also good for making some really intricate oddities.
Each tool has several options – the pencil, for example, has small, medium, and large tips. Felt-tip pens have the ability to be semi-tranparent, as they really would be, or they can be used with flat coverage. Color selections on the left side include a healthy set of pre-set colors as well as a collection of open spots to select new colors from a full color circle.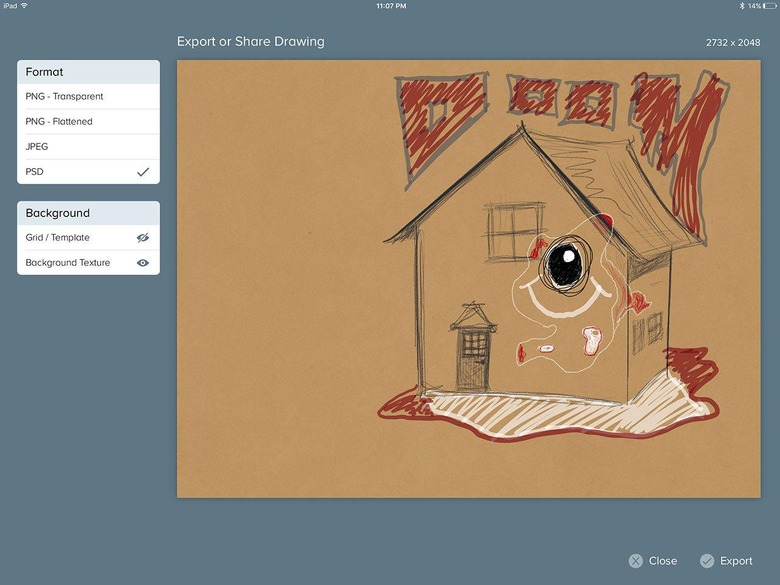 Export of works can be done in PNG, JPG, or PSD format (with layers), and either with or without Grid/Template or Background Texture. Standard export size is 2732 x 2048 pixels large, in RGB. This app is certainly about sketching, but as it is with all creative situations with limitations, this one breeds a great batch of creativity, too.
The Linea app is available from the iTunes App Store right this minute – and it looks and works best on the biggest iPad Pro, and with an Apple Pencil. Users can choose to use their finger or an alternate stylus if they wish, too. Pricing on Linea is $9.99, and this one-time price unlocks all content.