Line Debuts 200-Person Voice Calls, Letting You Talk To Everyone At Once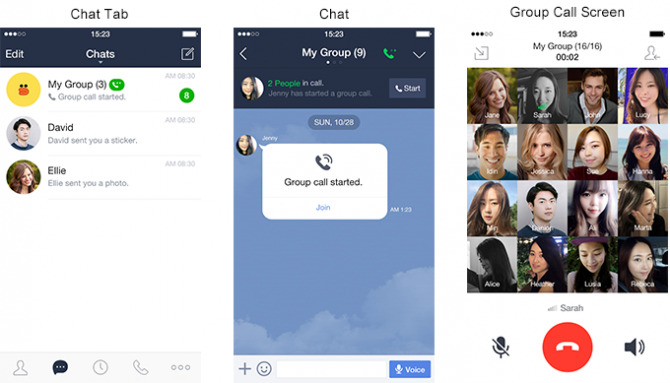 Last month's update to Skype allowing up to 25 people to join a single video call is a great option when you need to communicate with a large group of people at once, but what if 25 still isn't enough? Well, that's where Line, the mobile messaging platform that dominates Asia, has you covered. The company has announced that its latest update introduces support for conference calls with up to 200 people. Now you can have everyone you know, literally, on a single call.
This high user count calling feature is voice only, mind you, not video, so you're out of luck of you still need to see all 200 people you're chatting with. It's hard to imagine a call going smoothly with that people on at once, as obviously there'd be talking over one another, but Line says it can be used by businesses as well as family and friends, so it could be incredibly useful with a more reasonable number of users participating.
The conference call feature is coming to the mobile app on both iOS and Android, along with desktop users on Windows; the Mac version will be updated soon, Line says. Oddly enough, the feature is launching first for international users outside of Japan, where Line originated, as well as some of its biggest markets like Thailand, Indonesia, and Taiwan.
The company could be trying to stress test the feature in regions where the app is less popular before rolling out to Asia, where it sees the most usage.
SOURCE Line