LINE 7.0.0 update brings much-needed feature upgrade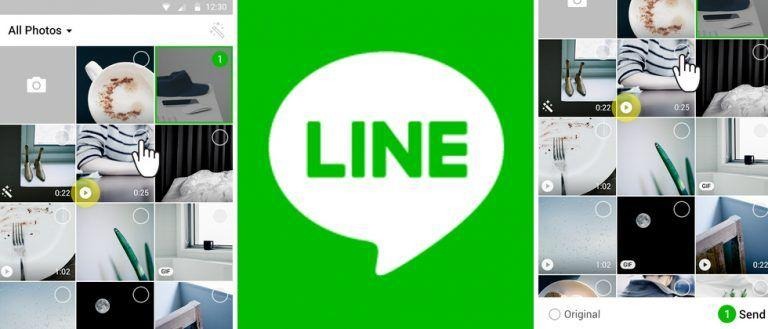 This week the folks behind LINE chat app have given the app an update it's needed for quite a while. With this update, users are finally able to send photos and videos at the same time. Where before, separate windows were needed to send photos and video, now they'll be able to be selected all from the same screen. It'll feel unnatural for users are first, but after a few tries, it'll feel like it's always been this way.
This version 7.0.0 for LINE is available now for all versions of the app. LINE has a neat "update any device" page over at LINE Update that leads to whichever device OS you're working with. This includes desktop computers as well as mobile. This update also includes an update for Profile Videos.
With this update, Profile Videos now play on Timeline. These tiny icons for users never used to be able to play when viewed directly on the Timeline – now LINE encourages their use. If nothing else, this allows a bit more liveliness in the app that's a bit stiller otherwise.
Earlier this week, App Annie suggested that LINE was the highest-earning app publisher for both iOS and Google Play for the entirety of last year. App Annie's app tracker has counted LINE as the leader in this overall category three times before this – this is the 4th time LINE leads the pack. LINE is also the only company that has more than one app appear in the top-10 rankings for three years in a row.
Oddly LINE isn't the leader for Worldwide Android phone monthly active users – that category has a bunch of users up front. WhatsApp Messanger was first, followed by Facebook, Facebook Messenger, and Instagram. Twitter was after that, then Clean Master, Skype, MX Player, Dropbox, then – in 10th place – was LINE.