Lindsay Lohan's 'Price of Fame' mobile game pokes fun at Hollywood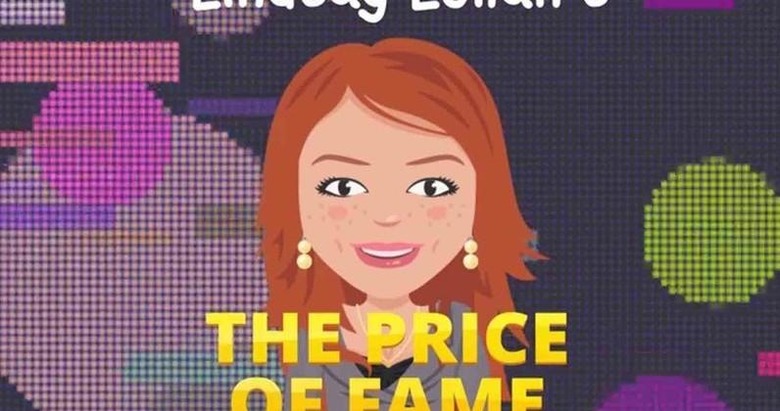 Lindsay Lohan's The Price of Fame app was released on both iOS and Android this week, making the titular Lohan yet another celebrity with her own branded game for smartphones. But while on the surface it mostly appears as a clone of Kim Kardashian Hollywood, which is intentional, Lohan's game is actually a cynical satire on the Hollywood/celebrity lifestyle.
For all its worth, Kim Kardashian Hollywood has actual value as a game, and has even been praised for allowing users to choose character aspects like race and sexual orientation. In The Price of Fame, you really only do one thing: swipe upwards on the screen. That's it. The faster you do so, the more fans you earn, as well as the more coins you unlock at the end of each level, which are then used to improve your status and lifestyle.
But the humor comes from the ways the game pushes you to upgrade. "Buy some stupid celebrity stuff," Lohan suggests as a way to gain more fans. Even in-app purchases are used more as a way to point out the meaninglessness of it all over getting you to actually spend real money. Sure, the purchases do give you real upgrades to advance in the game, but with items like a new party bus, a raw food diet, or a "friendly baby" used to improve your "conspicuous consumption" rating, it's not hard to see the point the game is trying to make.
It isn't clear if Lohan herself played a part in the game's creation or writing, or if developers Space Inch are just licensing her name in exchange for a cut of the revenue. Either way, The Price of Fame seems to offer a different, and more refreshing, take on the whole "become a celebrity" game genre.
VIA Mashable
SOURCE Lindsay Lohan's The Price of Fame [iOS] [Android]