Lincoln Aviator teased for New York concept reveal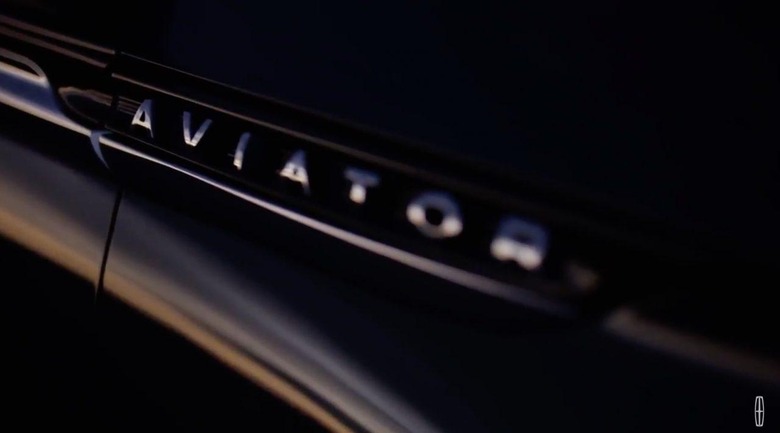 Lincoln has begun teasing its newest car, bringing the Lincoln Aviator name back from the dead and onto a fresh SUV. Set to make its debut at the New York Auto Show 2018 in just a couple of weeks time, the new Aviator will only, for the moment, be a concept – or, as the automaker describes it, a "production preview."
Make no mistake, however, we're expecting a production version to follow. Lincoln says that the new Aviator will be the first of two all-new utility vehicles that it has planned over the next two years. They're part of Ford's ambitious attempt to reinvent its roadmap with a big emphasis on both SUVs and electrification.
Indeed, the company announced yesterday that it was moving $7bn in development funding from cars to SUVs and other utility vehicles. The goal is to have such models outnumber sedans and hatchbacks in the line-up, given that's the way the consumer market has swayed. For Lincoln, it means another high-end attempt at the premium SUV segment.
The Aviator name isn't a new one. Lincoln used it between the 2003 and 2005 model years, for a midsize luxury SUV that was effectively a rebadged, swished-up Ford Explorer. Demand proved to be lackluster, and the automaker axed the original Aviator after just a couple of years.
Of course, since then the crossover and midsize SUV segments have flourished, and the vehicles within them are no longer quite so rough around the edges. The new Lincoln Aviator is expected to be based on Ford's next-generation Explorer, likely with three rows of seats but a more plush cabin. Expect plenty of chrome on the outside, too, since that's definitely in keeping with the current Lincoln aesthetic.
What remains to be seen is whether the new Aviator follows in the tire-marks of the Lincoln Continental or the Lincoln Navigator. The concepts of each met with great acclaim, but where sales of the Navigator SUV were up more than 13-percent year-on-year in February, demand for the Continental sedan had dropped by almost 30-percent. Now, it's up to the Aviator to turn help things around.