Limited Edition Grand Theft Auto IV Xbox 360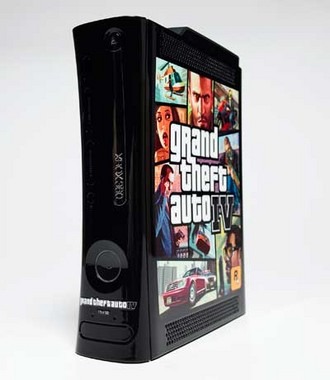 How many of you are stoaked about the Grand Theft Auto IV release next month. While I'm sure that there are plenty of you that just don't get into the GTA games, this is easily one of the most-anticipated titles of the year. In celebration, Microsoft has cooked up a special limited edition Grand Theft Auto IV Xbox 360.
On the inside these systems are Xbox 360 Elites, however, for once it isn't what's on the inside that counts. If you manage to get your hands on one of these awesome consoles you'll be treated to custom GTA box art on the sides, along with a cool looking faceplate. It also comes with a slew of accessories such as a wireless controller with keyboard, headset, remote and more. My favorite part is that all of the accessories are housed in a cool briefcase.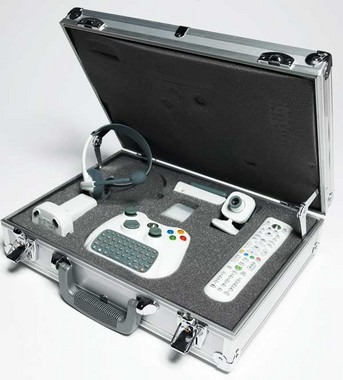 So how do you get your hands one one of these sweet 360's? We're not exactly sure. It's a limited run of 500, so you can bet it won't be easy to acquire one. We'll let you know if we get more info on it.
[via Complex]