Limited Edition Destiny 2 Ghost brings character to life with Alexa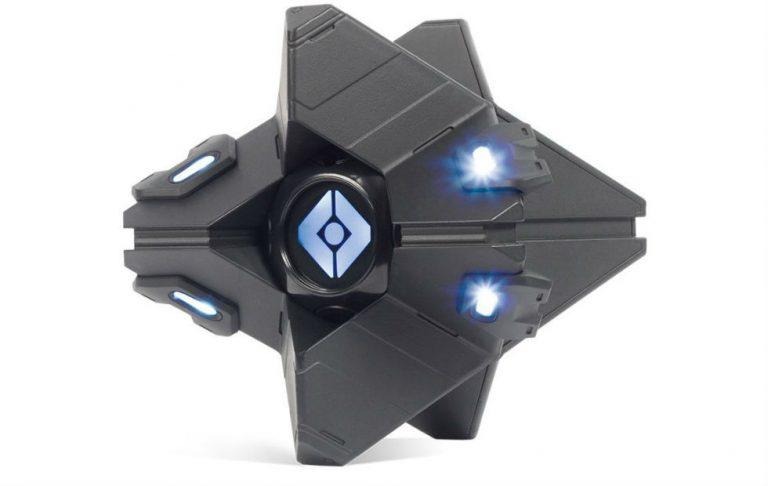 We may receive a commission on purchases made from links.
Activision has launched for preorder a new Internet of Things device that brings the game character Ghost to life. The device, which is a limited edition model, gives Destiny 2 fans a way to interact with Ghost, including exploring the game's universe and using voice commands for equipping loadouts. The device will be released only a few days before Christmas; those who want to ensure they get one can preorder it now from Amazon.
The limited edition Destiny 2 Ghost device connects with WiFi; buyers will need the official Destiny 2 Skill from Activision and Bungie to use the device's Alexa integration. However, according to the device's Amazon listing, you don't need the Destiny 2 Ghost in order to enable and use that skill. The device is compatible with the PC, Xbox One, and PlayStation 4.
Overall, the product listing says that buyers will need to have the Destiny 2 Ghost Skill, the game, the Alexa app, any Alexa-enabled hardware, such as an Echo, and, of course, a WiFi connection. You'll also need a Bungie.net account, which you probably already have if you're looking at a device like this.
What kind of things can you ask Ghost? One example provided is, "Alexa, ask Ghost who are the Red Legion?" and "Alexa, ask Ghost what I should do next." The latter, of course, being relevant to the actual gameplay; it'll provide recommendations about what to do based on your current level of progress in the game.
As mentioned above, Ghost can also be used to equip loadouts, such as telling Alexa to ask Ghost to equip whatever your most powerful weapon is — you can say it just like that, too. "Alexa, ask Ghost to equip my most powerful weapon." Overall, the product listing states that Destiny 2 Ghost has more than 1,000 custom lines. You can preorder it now for $89.99 USD from Amazon; shipping starts December 19.
SOURCE: Amazon