Limited Edition Animal Crossing 3DS XL may be heading your way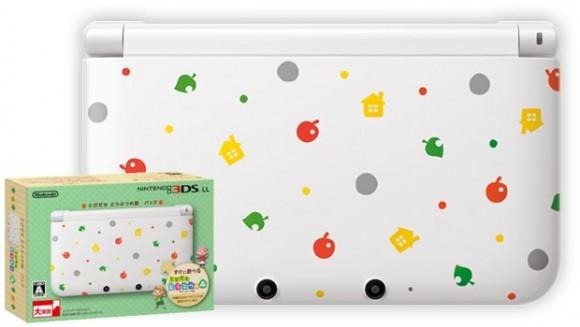 For those of you who love Animal Crossing, and are planning on grabbing Animal Crossing: New Leaf as soon as it comes out for the 3DS, here's some great news for you. The limited edition Nintendo 3DS XL Animal Crossing Bundle will most likely be making its way to you. So far, it's only been confirmed for the UK, however, there's speculation that the bundle will also be making its way to the United States, and various European countries.
At first, the bundle was only limited to Japan, but then UK retailer, ShopTo, launched a pre-order for the bundle. The bundle is priced at 189.85 pounds, which is around $290. It says that if you pre-order the bundle before June 12th, you'll get it on June 14th, the day when Animal Crossing: New Leaf will be released for the 3DS in Europe. The listing for the bundle was previously removed, but then reinstated later on, alongside a confirmation from Nintendo that it is the real deal.
The limited edition Animal Crossing 3DS XL features icons from the Animal Crossing games, including cherries, little homes, and the staple Animal Crossing leaves (which, in the game, magically transforms into your furniture). However, for those of you who prefer a physical copy of your games, you may be disappointed. The bundle only comes with the digital copy of Animal Crossing: New Leaf, pre-installed onto the device, and not the physical cartridge.
Nintendo has yet to confirm if the bundle will be making its way elsewhere, but it should mention it sometime during its Nintendo Direct conference tomorrow. Animal Crossing: New Leaf will be making its way to North America on June 9th, 5 days before it reaches Europe. This game did phenomenally well in Japan, selling over 2 million units in under 2 months, and selling 3 million copies so far.
In this game, instead of just playing a character who has just moved into town, you will be playing the mayor of said town. This game features all of the classic features we love about Animal Crossing, and then some. You are now able to customize your pants, shoes, hats, and accessories. You can hang furniture on your walls, you can swim in the Ocean, and you can customize more aspects of your town than before. You will spend hours and hours customizing your faux animal/human life.