LightSquared sacrifices director to save LTE scheme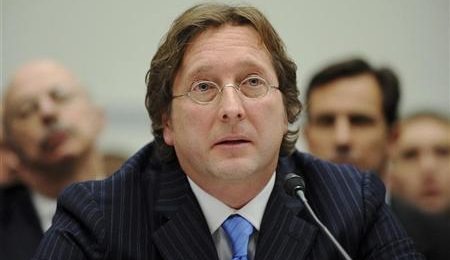 Beleaguered would-be 4G carrier LightSquared could eke out an extension on its financing, if outspoken director Philip Falcone agrees to step down and concede to anti-bankruptcy provisions. LightSquared faces the expiration of a debt-terms violations waiver later today, but according to insiders whispering to the WSJ could extend that for a week if Falcone drops out of public sight. However, Falcone's presence isn't the only aspect worrying investors: there are also concerns that he could push for bankruptcy and leave lenders with nothing.
Those fears have supposedly prompted a complex settlement that would give LightSquared's board space to renegotiate financing but also minimize risk for lenders. Falcone would "eventually step down" from his position as director, and would no longer be permitted to serve as an officer of LightSquared; instead, an independent board would be brought in, on which Falcone could not sit.
Falcone, meanwhile, argues that his position on the board was never expected to be permanent. "I've only been on the board for two months and it was always supposed to be temporary," he wrote in an email this weekend. "The board and the company need telecom and industry veterans, not hedge-funds managers."
Lenders are apparently worried that Falcone will push for Chapter 11 bankruptcy in an attempt to escape existing financing obligations. The hope is that the hedge-fund manager will agree to clauses that make LightSquared "bankruptcy-remote" and even to make him personally liable should it later emerge that he supported, encouraged or was the cause of bankruptcy. Another alternative is that a new member of the LightSquared board would be installed with the power to block any push for bankruptcy.
LightSquared planned to launch a rival LTE network and take on AT&T and Verizon, but objections were raised when the spectrum the company intended to use was discovered to conflict with the GPS system. The issue prompted the FCC to revoke its approval for the network.