LightSail 2 solar spacecraft proves viability of 'flight by light'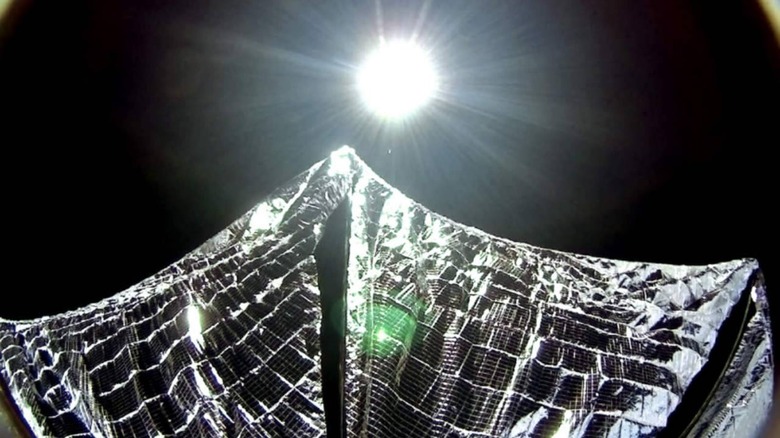 The Planetary Society has announced that its LightSail 2 solar spacecraft has managed to raise its orbit using only solar power, successfully demonstrating that flight powered by light is a viable option for CubeSats. The milestone follows the unfurling of LightSail 2's solar sail last week, which itself followed the spacecraft's launch in late June.
LightSail 2 is a solar-powered spacecraft featuring several on-board batteries and a silver solar sail. The vessel was launched with the intention of demonstrating that solar power is a viable option for powering CubeSats, something the team has successfully accomplished, the Planetary Society announced on Tuesday.
The LightSail 2 team confirmed that over the last four days, the spacecraft has increased the high point of its orbit by around 1.2 miles, the same distance change associated with the low point of its orbit. Planetary Society says the changes are consistent with what the team had expected from the spacecraft given the effects of atmospheric drag.
Planetary Society chief scientist and LightSail program manager Bruce Betts said:
We're thrilled to announce mission success for LightSail 2. Our criteria was to demonstrate controlled solar sailing in a CubeSat by changing the spacecraft's orbit using only the light pressure of the Sun, something that's never been done before. I'm enormously proud of this team. It's been a long road and we did it.
As of now, LightSail is the first and only spacecraft to use solar sailing as its means of propulsion around Earth. The vessel recently sent multiple images of its silver sail back to Earth, including one showing it framed by the beautiful planet. LightSail 2's orbit will continue to rise over the next month or so before atmospheric drag becomes too much for the small spacecraft.