Lightroom for Android gets slew of bug fixes, new features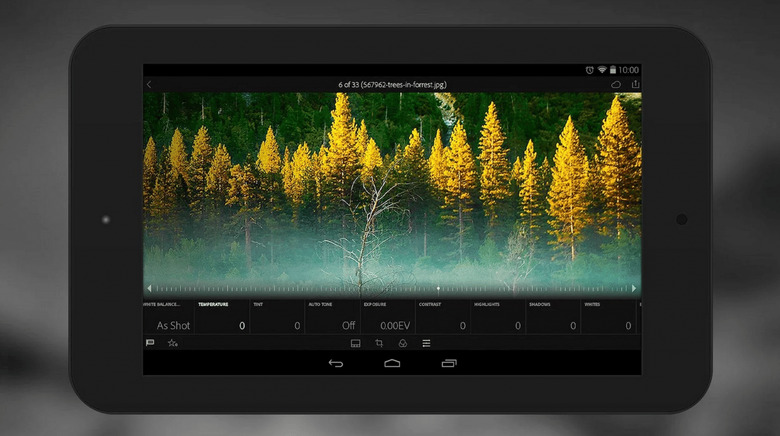 Adobe has pushed out an update to its Lightroom for Android app, improving the mobile photography offering by both fixing some bugs that plagued the previous version and adding in new features that increase the app's usefulness. This brings the app up to Lightroom 1.2. Image editing, among other things, is promised to be faster in this version by allowing users to copy adjustments from one photo and paste them onto another. We've details on the rest of the changes after the jump!
Joining the adjustment copying/pasting is a redesigned cropping "experience" for Android that makes straightening, aligning, and cropping photos easier than in past versions. There's a new segmented view within Collections, as well, for viewing and "engaging" with one's own images.
Finally, as far as features go, there is now RAW file support for the Panasonic Lumix CM1 Communication Camera. The rest of the changes come down to bug fixes, and there are several of them — the issue with an occasional blank screen following an orientation change has been corrected, as well as the crashing that sometimes happened when trying to log in.
The slow speed when swiping between images has been improved, as well as troubles with copying and moving images into other collections. Automated logouts have been nixed, as well as the issue with the hardware back button not working right, edits now being visible on shared photos, and navigation crashes.
Get the new version via Google Play.
SOURCE: Adobe