Lightning may bring USB host ability to iPhone 5

Up until this point with Apple mobile products, only the iPad has been able to work as a USB host – in a limited way – with the 30-pin dock and an adapter that only works to push photos from your 3rd party camera to your tablet. An iPhone 5 report today comes from Macotakara in Japan where they've got some insight – but not quite final confirmation – that the new Lightning connector Apple has revealed this week has added to the iPhone the ability to work as USB host. With this ability it is possible that users would be able to use essentially any accessory with the device that you can connect with a USB cord – keyboards, cameras, and MIDI controllers, oh my!
This connection mystery will stick around until either Apple confirms/denies the Lightning USB host possibility or when the iPhone 5 hits the hands of millions of citizens across the earth – at which point the hacks can commence. If the Lightning connector does indeed allow USB hosting with the iPhone 5 – and the iPod touch and iPod nano refreshes also announced this week – we'll see a litany of new kinds of accessories in the very near future. It also opens up many doors to people deep in the world of Apple product hacking – not something Apple loves, but they're there.
NOTE: Check out our iPhone 5 hands-on experience now!
Here's the deal for the visual learners amongst us – with the current Lightning connector we've got Lightning on one end and USB male on the other – this allows the device to connect with your PC and other devices that exist as USB hosts.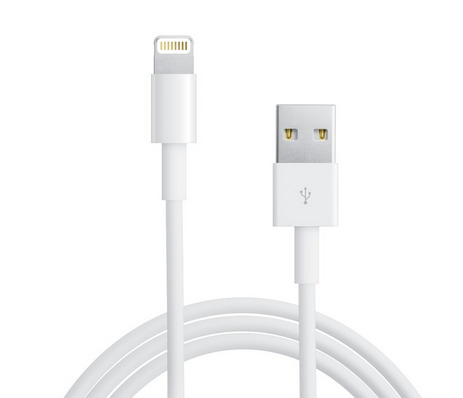 If Apple has indeed included USB host functionality with the Lightning connector, we'll still need an accessory from Apple to make it work – it'd look like this: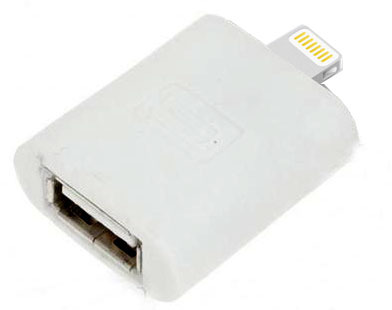 What do you think? Will Apple open their arms to a wave of accessories that already work with a massive amount of mobile devices right now – will there be some new requirements for compatibility? What will this big change bring if, indeed, it does exist?