Light Phone 2 adds messaging to super-simple anti-smartphone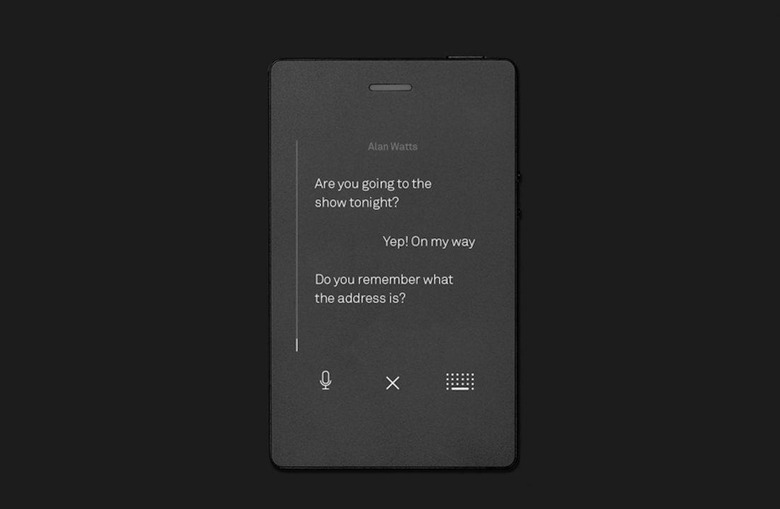 The Light Phone is back, and it's loosening its "naught but calls" policy to embrace the fact that not everybody likes to talk. Freshly announced today, the Light Phone 2 sets minimalistic simplicity as its lodestar: a black & white E Ink touchscreen, a few simple services, and a design more akin to a stack of credit cards than a phone. Rather than trying to replace your iPhone or Galaxy entirely, the idea is that there'll be times you don't want everything a smartphone can offer tempting you from your pocket or purse.
It follows, unsurprisingly, the first-generation Light Phone. That promised to divorce us from the tyranny of the smartphone by paring back a mobile device to the basics. Like an old 2G handset, all the Light Phone was intended to do was make and receive calls.
Of course, what made it impractical for many people was just that specific focus: the Light Phone was designed for phone calls, and they're something plenty of people have given up as much as possible. The company's pitch was that the handset would use the same number that your regular smartphone would. Unfortunately, that could mean that people would send a text message, assuming you'd see it, but if they didn't call to check you might well not read that SMS until you got back to wherever you'd left your smartphone.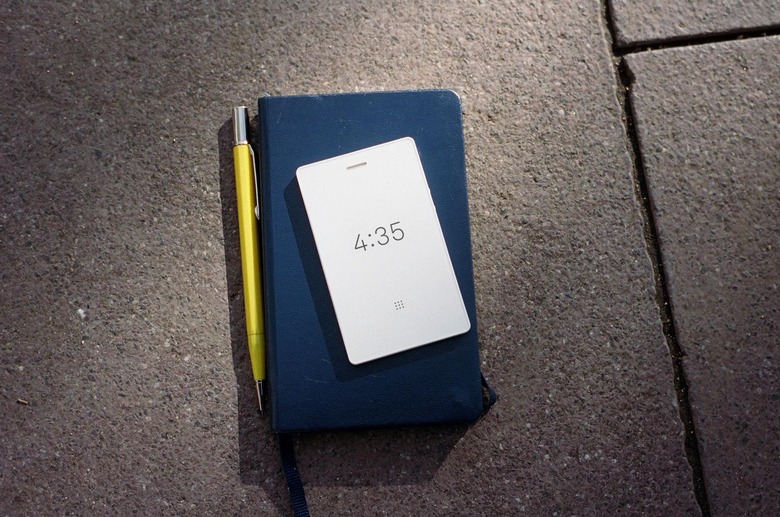 The Light Phone 2 addresses that, by adding a few extra features to the mix. As well as calls, it can now do text messaging; there's also support for saving contacts, and an alarm feature. Auto-reply is also being included.
However, Light is open to adding some extras, though isn't promising they'll be present when the handset launches. Maybe the most interesting is the idea of a ride-sharing partnership: you'd be able to summon a car from Uber or Lyft perhaps, even without a full smartphone. It's also considering basic navigation directions, a music playlist, weather forecasts, voice command, a calculator, and a dictionary. Light, though, draws the line at social media, news, or email.
The hardware itself is new, of course, too. Light says it's more durable than before, and though the final design hasn't been reached, it's possible that it will be made of aluminum and support waterproofing. There's USB-C for charging now, a larger microphone and speaker, and a proximity sensor. The display is a higher-resolution E-Ink screen, which will be more easily read outdoors.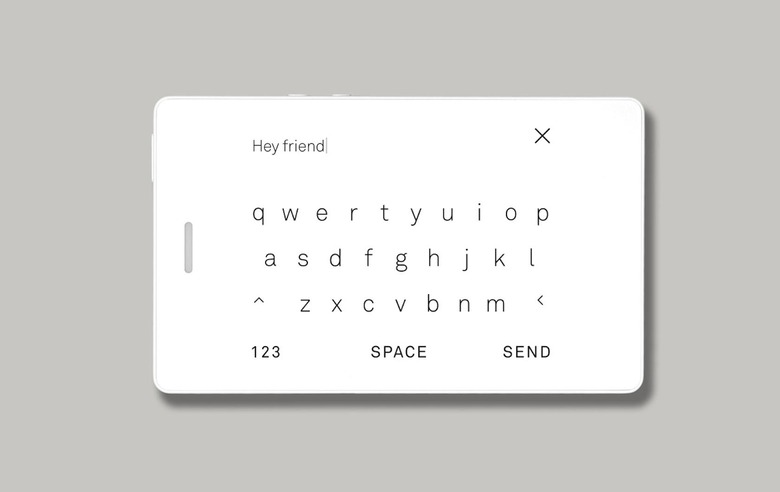 Despite only a 500 mAh battery envisaged inside the 91 x 55 x 6.5-7.5 mm body, Light believes the Light Phone 2 should run for up to five days of standby or "a few hours" of talk-time. It'll support 4G LTE, WiFi, and GPS, and will actually run a heavily-modified version of Android inside, which the company calls LightOS, on a Qualcomm MSM8909W chipset with 1GB of RAM and 8GB of storage.
There've been some other changes, too. The Light Phone 2 will act more like a standalone phone: you'll need to get it a SIM card of its own, for example. Light says that, in the US at least, it will have "a few simple plans" if you don't want to go to the effort of shopping around the traditional carriers. Some of those carriers, of course, might offer a duplicate SIM so that the same number works for both the Light Phone 2 and your regular smartphone.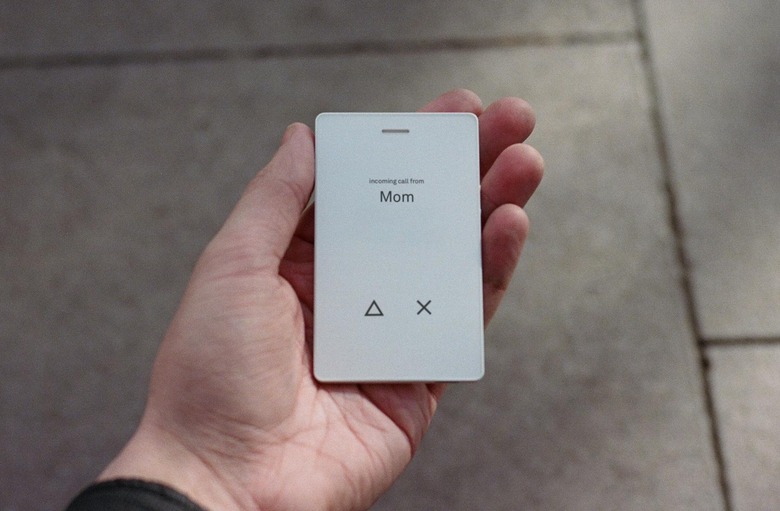 Expanding a product idea like this is always a tricky prospect, particularly when you're trying to respond to what a user-community is asking for. The "essential" feature that someone can't imagine living without is invariably something another person doesn't need; if you try to please them all, you end up losing track of your original premise. The Light Phone 2's idea of forming partnerships with ride-sharing, navigation, and other providers opens another potential issue: Uber, Google Maps, or others providing such services are happy to develop and update their own apps, since the audience for that is huge, but probably aren't going to be so committed to a relatively tiny user-base buying a device like this.
Still, there's no denying that the Light Phone 2 would be more practical for many. If you're convinced, the company's Indiegogo campaign has opened up now, looking for $250k. A $250 pledge gets one of the first Light Phone 2 handsets, which are expected to begin shipping in April 2019.
MORE Light Phone 2