LIFX introduces new smart lighting solutions and a new app experience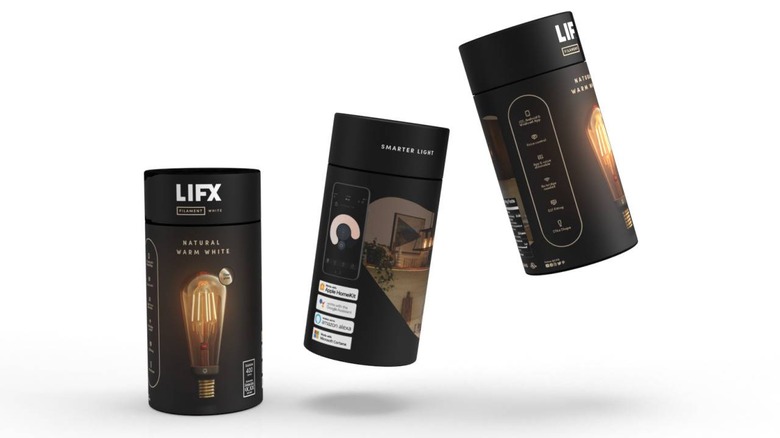 Back when the whole IoT industry was still at its infancy, the easiest way to get started in making home smarter was through smart bulbs like the Philips Hue. Today, the smart lighting section of that market is a little too congested, leaving players to come up with new ideas to make their brand known. LIFX stands somewhere in that crowd and is now expanding its lineup to include classic looking bulbs and a smart switch that can be controlled with the new LIFX mobile app.
What's old is new again, as they say, and the revival of old fashion trends and retro consoles is proof of that. Apparently, smart bulbs aren't immune to that and LIFX's says that there's a growing interest in what is now called Edison-style bulbs. The LIFX Filament bulbs try to stay true to that vintage style while still offering the modern conveniences of smart home control. The company even has a Candle White to Warm that mimics the appearance of a candle while giving people the choice of which kind of light they want to see.
In contrast, there's nothing retro about the LIFX Switch. The four-gang smart switch can control both LIFX smart lights as well as traditional lighting, the latter thanks to a LIFX Control Module that adds cloud connecting and smart assistant control. And then there's the LIFX Z TV 360˚ Kit which includes corner connectors to ensure that the flexible LED strip can fully run along the edge of the TV, enhancing the ambiance of your late-night viewing or game.
Orchestrating all of these is a new LIFX mobile app that itself is getting a new level of smartness. Starting mid-January, the app will allow users to create and manage schedules to automate the control of their smart lights. A new "Scenes and effects" feature also let you personalize and group settings and devices together, all of which can then be viewed in the new Dashboard view.
The new LIFX smart lighting products will be available in Spring. The Edison-style Filament will retail for $29.99 apiece while the LIFX Switch gets a pre-order price of $99.99 before it goes to a full $119.99. The LIFX Z TV 360˚ Kit costs $99.99 but there's also a Z Gamer Kit for only $69.99. Lastly,j the LIFX Candle White to Warm will go on sale for $29.99 as well.