LifeProof Nuud iPhone 5s Case Is Waterproof Touch ID-Friendly Offering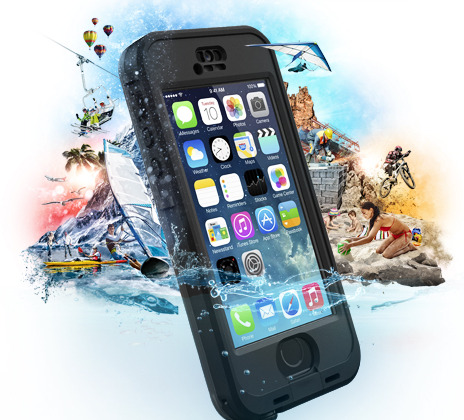 Your iPhone 5s represents a hefty investment, regardless of whether it is spread across the length of a contract or was bought outright. As such, cases serve an obvious purpose, but getting one that plays well with the Touch ID has been an issue. The folks at LifeProof have tackled that issue, revealing a waterproof (and other things-proof) Touch ID-supported iPhone 5s case.
According to LifeProof, the nuud makes the touchscreen open to direct touch while being totally waterproof, and the home button cover is said to be "nearly invisible," allowing the Touch ID to be used. The case features a variety of protection levels, among them being the ability to submerge it in water to 6.6-feet for up to an hour, meaning poolside activities need no longer be feared.
There's also dirt-proof design elements to protect against dirt and dust, as well as being shock proof to drops from a height up to 6.6-feet and snow proof against melting snow, ice, and sleet. LifeProof says it water tests every case it produces, then shuttles them off to an independent agency for third-party testing, of which another water test is performed on random cases.
This is no doubt good news to those who were disappointed to find out that iOS 7 does not, in fact, make the iPhone waterproof and offer "AirDrop" protection, both of which were hoaxes that some unfortunate non-techy people fell prey to. The case is available now from LifeProof, and is priced at $89.99 USD.
SOURCE: TUAW