Lifepack gear bag has built-in locking cable, solar charger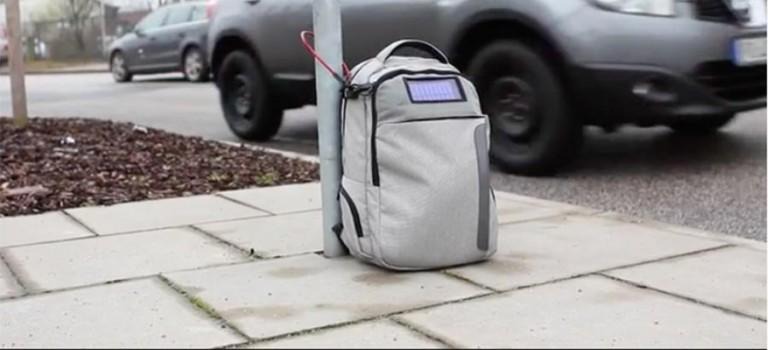 Many people work on the go, whether for their company or as a freelancer hopping from one gig to another. That means packing a lot of expensive equipment up into a single bag and taking it into the great outdoors...where it is vulnerable to thieves. Enter Lifepack, a new backpack aimed at on-the-go individuals; it features an integrated locking cable for securing the bag, and a solar charger for keeping devices juiced up.
Life pack has a modern, somewhat minimalist design, with the only hint about its underlying tech being the integrated solar panel showing through on the front. That solar panel is actually a larger Bluetooth speaker for audio needs on-the-go. Other features include a weather resistant design and drop-resistant storage.
One of the more interesting features is an integrated cable lock, which can be used to either lock the zipper on the bag so that it can't be opened, or to secure the bag to a larger object, such as a chair leg to prevent grab-and-dash thefts. In the event someone does get a peek inside, the bag also contains four hidden compartments for hiding away your more valuable items. Finally, the backpack also features a built-in bottle opener.
Solgaard Design, the team behind Lifepack, sought $20,000 in funding on Kickstarter, where it has so far raised more than $150,000 USD with 41 days remaining. The super early bird units are sold out, but the "young guns student deal" is still available — those with a student ID can get the pack for $125 USD. Everyone else will need to pledge at least $149 USD. The planned retail pricing is $249 USD. Shipping is estimated to start in October.
SOURCE: Kickstarter