Life-size Lego McLaren Senna weighs more than the real thing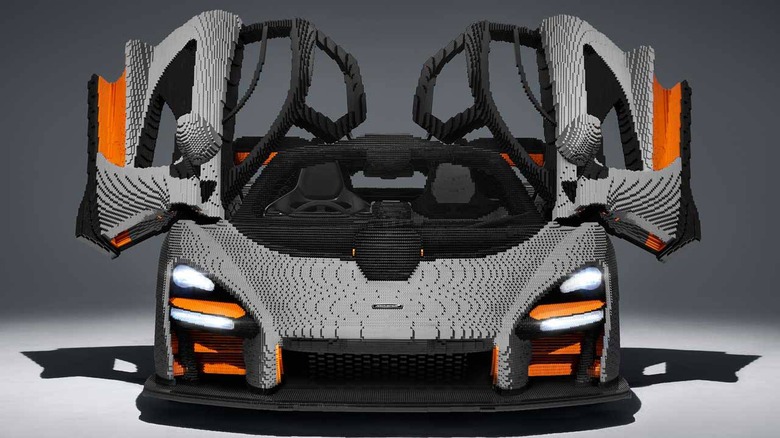 McLaren pulled the wraps off the Senna hypercar back in 2017. It's not the most beautiful of hypercars, but it is one of the best performing of them. McLaren has announced that a 1:1 scale Lego version of the Senna has been completed. Building the blocky hypercar was quite an undertaking for those involved with the project.
McLaren says that it took nearly 5,000 hours to build the Lego model using shifts of workers operating in secret around the clock. The model has nearly 500,000 individual bricks in the build. So many bricks were used in the construction that the Lego model weighs more than the actual car.
The finished weight of the Lego Senna is 3,348-pounds, 1,102-pounds more than the hypercar. The car is built with seats inside to allow enthusiasts to sit inside the car, push the start button, and hear a simulation of the car roaring to life.
The Lego model has working lights and a functional infotainment system. The Senna model is the latest collaboration in the partnership between McLaren and Lego. Previously a Lego 720S was built, the Senna build uses nearly 200,000 more bricks than that car.
The 5,000-hour build time is nearly nine times longer than it takes to build a real Senna. The Senna Lego build has genuine parts inside it from a Senna including seats, steering wheel, pedals, and more. The fancy dihedral doors are removable to allow access to the cabin.