Life-size HAL 9000 replica is $500 of pure geek nostalgia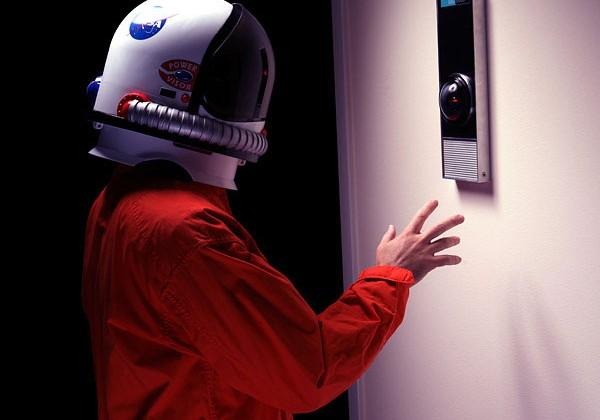 If you're in the middle of outfitting your geeky man cave or evil lair as the case may be, ThinkGeek has what might be the perfect wall decoration for you. That is assuming you don't mind coughing up $500 on a geeky piece of wall art. Granted, this thing is a 100% accurate replica of the evil computer HAL 9000 from 2001: A Space Odyssey.
Let's be honest, a typical fan of the film isn't going to drop $499.99 on this replica, you need to be an uber fan. For your $499.99, you get a 100% accurate, life-size replica of HAL 9000. This thing was created from the actual studio blueprints used to create the devices for the film. The recreation is 100% accurate down to using the original studio files for the HAL 9000 label.
ThinkGeek says that the actual HAL 9000 used in the film used a lens that is rare and expensive called a Nikkor fish-eye lens. The replica uses a custom ground remake that even has a sticker with the writing from the NIKKOR lens used in the film so the product is accurate down to the close-up shots. Other than the incredible accuracy, the replica obviously has a red LED eye and it talks.
The replica will cycle through 15 phrases from the films and you can trigger the speech by talking to it. To activate the device you rotate the lens ring and it will shut off within 2 minutes of no activity to save battery power. One of the phrases the replica will say is, "I'm sorry, Dave, I'm afraid I can't do that. I think you know what the problem is just as well as I do. This mission is too important for me to allow you to jeopardize it." Check out the video of the device in action to see more.
[via ThinkGeek]