Libratone Q Adapt earbuds go Lightning all the way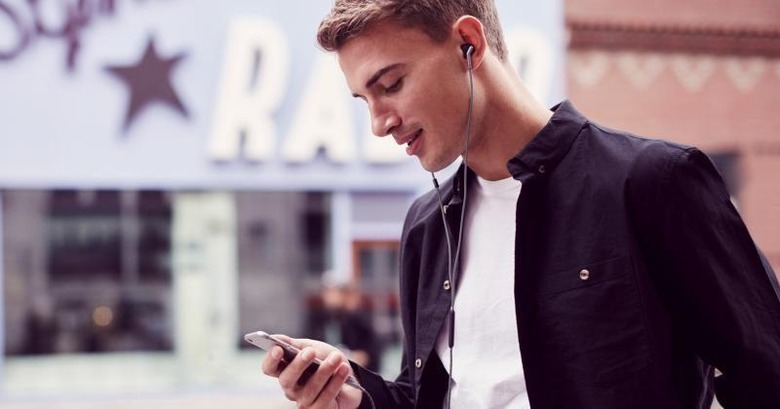 In just a week's time, Apple will be revealing the true form of the iPhone 7, which is expected, among other things, to ditch the 3.5 mm headphone jack for a do-everything Lightning connector. Whether that comes to pass or not, some accessory makers have already prepared for the inevitable. Take for example Libratone's new Q Adapt in-ear earbuds, which connect solely via the Lightning port. But more than just novelty or fad, that has important implications for these earphones, allowing it Libratone to eschew batteries while still providing a power source for the Q Adapt's advanced noise cancellation feature.
It might almost be unfair that the Q Adapt's most advertised feature might be how it connects via a Lightning connector, which means it will only work with Apple's mobile devices. While an important aspect, Libratone wants to cast the spotlight on its four-level active noise cancellation. What this means is that users can choose whether they want to block out all ambient sound on the one hand or allow some potentially critical warnings to go through, and two other levels in between.
Those two main features are actually related. Most headphones that feature active noise cancellation need to draw power from somewhere, usually an embedded battery. By drawing both audio and power through the Lightning port, the Libratone Q Adapt is able to save on space and weight and be as minimal as it can be.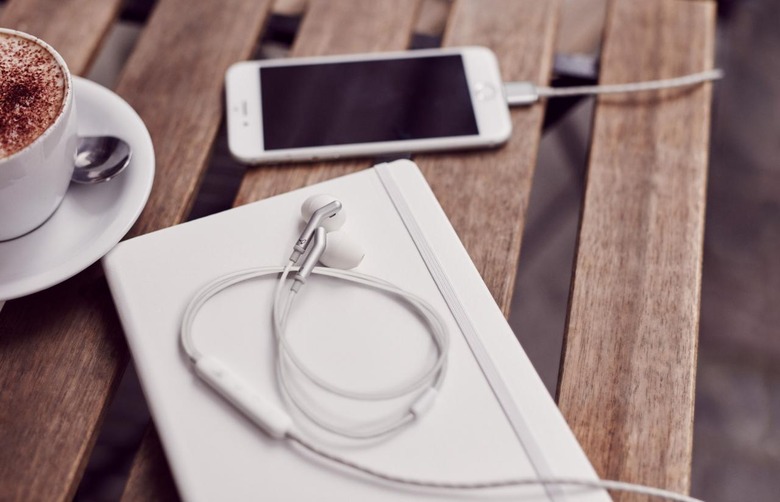 Like any high quality accessory designed for Apple's products, the Q Adapt was made to be both functional and stylish. It features a soft, fabric-covered cable and its uniquely shaped ear pieces are promised to provide a better fit than conventional "plunger style" buds. Breaking its otherwise flowing cord is a combo box with a button for volume up, a button for volume down, a button for cycling through noise cancellation levels, and a multi-functional button for playback controls, voice calls, and Siri.
Available in four color choices of elegant nude, cloudy white, stormy black and rose pink, the Libratone Q Adapt In-Ear earbuds can be ordered later this month for a price tag of $179. Shipping starts in October.