LG's Xcanvas Eco LCDs consumes 70-percent less power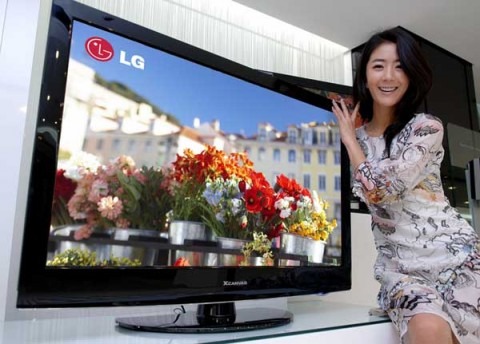 LG korea has launched a trio of Xcanvas LCDs today, dubbed LH30FD. The LCD version of LG's Xcanvas is unlike their 'bobos' Plasma launched less than month ago, it advertised none of extreme contrast ratio and high frequency panel, but it did feature a host of power-saving modes to help cutting down your power bill.
The new LG LH30FD series LCDs came in three sizes : 32-inch, 42-inch and 47-inch. Fewer details were disclosed from the press release, the trio were briefly introduced with Cinema Color Technology to boost video quality from color to contrast level, and 4 phases of power saving modes to reduce power consumption of up to 70-percent. We can only assume the aggressive power reduction must have featured an ambient light sensor with White LED technology or some sort.
The trio of LG LH30FD series LCDs are priced at 1,120,000 won ($870), 1,650,000 won ($1,196), 2,400,000 won ($1741) for the 32-inch, 42-inch and 47-inch, respectively.
[LG Korea via akihabaranews ]