LG's VR headset may be named UltraGear: trademark filed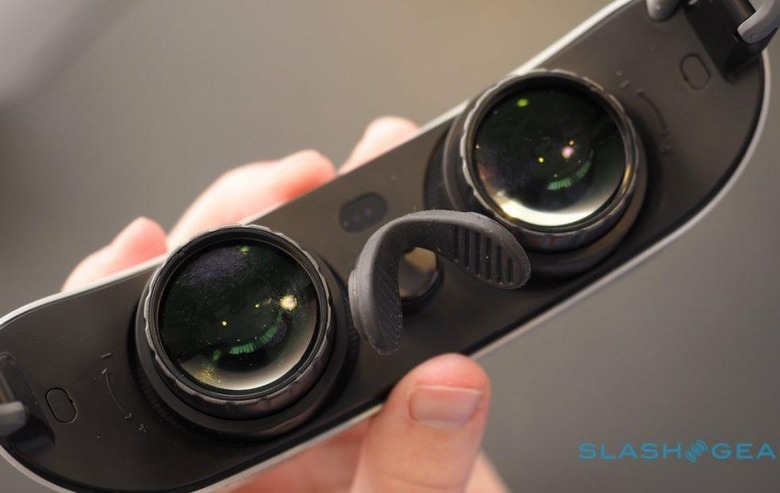 Earlier this year, LG demonstrated a virtual reality headset prototype going by the codename SteamVR (and HMD) due to its intended use with Valve's SteamVR platform. Though the public got a look at this headset, the company wasn't ready to provide some important details, chief among them being this device's real name. Now it seems the company has settled on a moniker, as the name may have just been revealed in a newly surfaced trademark.
The trademark was spotted by Dutch website Mobielkopen; it was published by the EUIPO and shows the name 'UltraGear' for a product that falls under 'class number' 9. This class includes things like PCs, laptops, monitors, peripherals, HUDs, headphones and, notably, virtual reality headsets.
It's important to note that the trademark doesn't state the specific product this name is intended for, so we can't say for sure whether the UltraGear name is for the VR headset itself and not some other devices. However, it is reasonable to assume that we'll be seeing the headset again soon, this time via CES 2018, and so it makes sense that LG would establish a name for it ahead of time.
Thus far we've only gotten a look at the prototype version of this headset and things are bound to change before the production version arrives. Based on what LG has already unveiled, though, it appears the headset will have a very high resolution of 1440 x 1280 for each eye, and that it'll use SteamVR Lighthouse motion tracking. The product will compete with the HTC Vive and similar.
SOURCE: Mobielkopen
Curious about the headset pictured above? Find out more about it here!