LG's Smart InstaView webOS fridge has Alexa and transparent touchscreen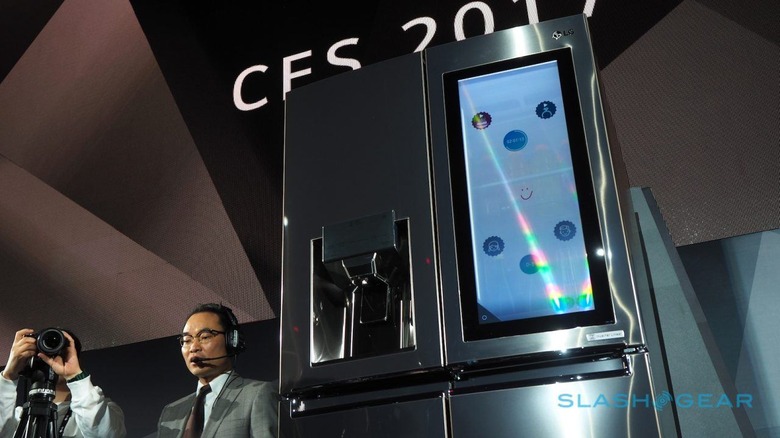 LG has added webOS, WiFi, Amazon Alexa and more to its latest Smart InstaView Door-in-Door Refrigerator, fitting the double-door appliance with a transparent touchscreen and voice and smartphone control. Revealed at CES 2017 today, the kitchen behemoth is LG's latest push in the Internet of Things, though it's not the only appliance getting smarter. In fact, LG is putting WiFi into all its 2017 home appliances.
That means your washer-dryer can figure out your domestic routines and adjust its wash cycles to suit your needs, or dispatch your robot vacuum cleaner during downtime in the day. The vacuum cleaner's camera allows it to learn the layout of the home over the course of its sessions, too. However, if it recognizes human legs, it knows to politely ask the person to move out of the way.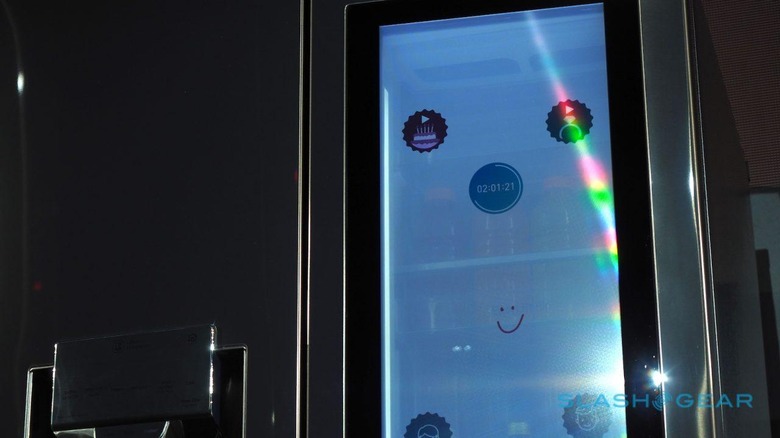 If the kitchen is the heart of the home, though, then it's LG's crazy refrigerator that is the centerpiece. The Smart InstaView Door-in-Door Refrigerator has a clear window in one door so that you can see what's inside without opening the door, along with a 2-megapixel interior camera with a wide-angle lens that beams a view of the contents to your phone. However, this new model goes another step further.
The window is in fact a transparent 29-inch portrait-aspect touchscreen running webOS and a custom interface: a double-tap switches it from opaque to translucent. From there, you can play music, access recipes, browse the internet, and do the usual tablet functions. To-do lists can be created for different members of the family. However, there are also food-specific features.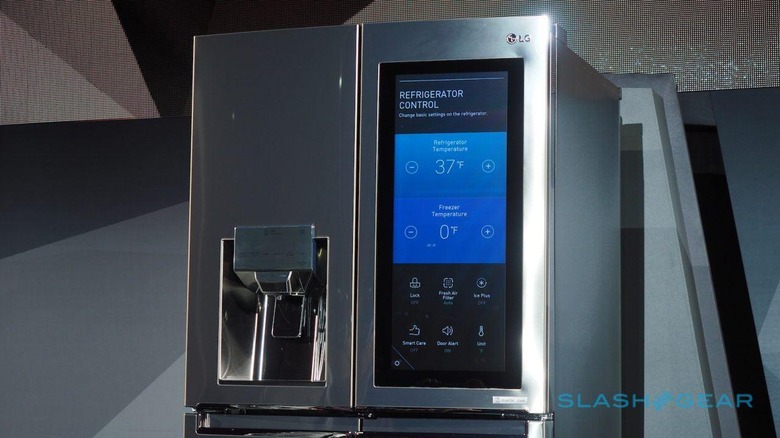 So, you can add tags to individual items reminding you when they expire, and have an alert show both on your fridge and your smartphone. With Amazon Alexa integration, you can ask all of the usual questions, but also order products by voice. "Alexa, I'd like to buy sparkling water," you can ask the refrigerator, and have it automatically added to your shopping list.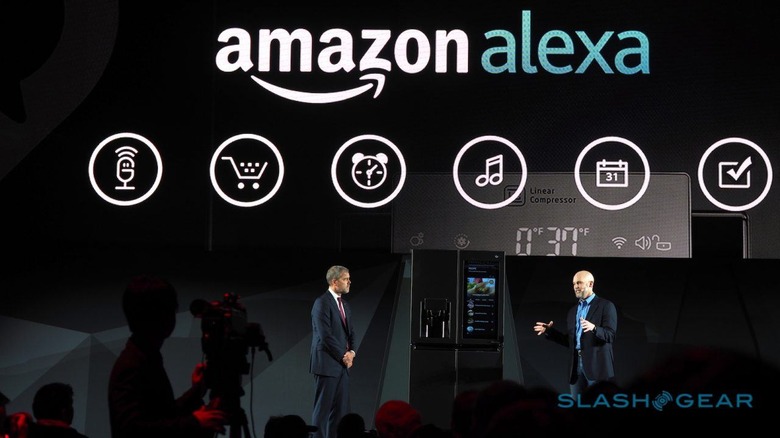 Does your home really need this sort of smart integration? LG is counting on it, with a new LG Hub Robot and Mini Robot companion that basically put Alexa-style features into small robot friend. With a display for a face, it's reminiscent of Jibo, though will work more as a music playing, appliance controlling face for the Internet of Things.
How much will the Smart InstaView Refrigerator cost? That's a very good question, and one LG hasn't answered yet. Don't expect it to be anywhere close to cheap, however.