LG's new ultra-slim bio sensor is more accurate, needs less power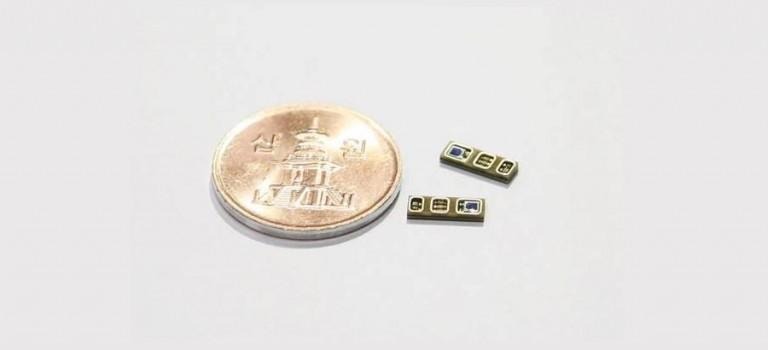 LG Innotek has taken the wraps off a new ultra-slim optical bio sensor module it has developed for tracking various health metrics including things like stress, heart rate, and oxygen levels. Higher-end smartphones typically include these sort of modules — the Galaxy S6, for example — and they serve to complement fitness tracking wearables and fitness/health-centric apps like Moto Body and Google Fit.
According to LG, the new bio optical sensor module has a better accuracy level than current alternatives, and uses less energy as well. Because of its very slim size, manufacturers can use it in smaller devices than some competing model without compromising accuracy.
The new module has a thickness of 0.04-inches, which is 1mm or so, and it brings with it five LEDs, a photo diode, and an integrated circuit. The thinness was partly achieved thanks to using the company's own "advanced embedded PCB technology," LG Innotek says, which has integrated circuits embedded in it. In contrast, the previous (and thicker) modules feature the integrated circuit mounted on the PCB and the photo diode atop it all. Says LG, that method — while effective — had limited how thin the module could be.
Breaking down the details, LG says its new ultra-slim module features gold plating on the inside for max luminance efficiency, with LED light absorbency being minimized. A 30% increase in biometric signal strength is present, and the power drain is down — this new module has decreased battery consumption by 20% or so.
Accuracy, meanwhile, is shown to be higher in testing. Error rates for measured data are +/-5 beats per minute when one is exercising, as well as in stable conditions. When contrasted with medical devices, its error range decreased to 2bpm. In comparison, wearable devices are said to provide a +/- 8 beats per minute error range while exercising, meaning, for example, a 120bpm heart rate may show as 115 or 125 (a somewhat generous range if you're going for precision).
In a statement, Components and Materials R&D Center executive director Changhwan Kim said:
The core part of IoT (Internet of Things) is the sensor that enables information sharing. We will develop high-tech sensors and use them in automobiles, consumer electronics, wearable devices, and other things to lead the IoT industry.