LG's new Nexus E960 caught in the wild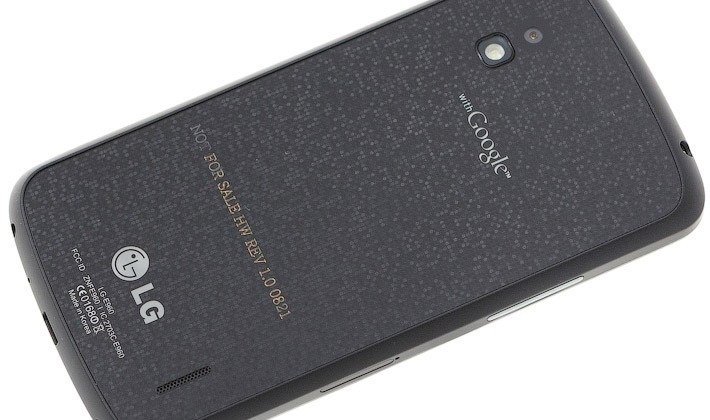 The new LG smartphone tipped to be Google's next Nexus has shown up in the wild again, with a fresh prototype of the LG E960 "Mako" surfacing in Belarus. The shots, from Russian-language site Onliner, give us the clearest view of the new Nexus to-date, as well as some spec-chatter: a 4.7-inch 1280 x 768 display along with a quadcore 1.5GHz Qualcomm Snapdragon processor.
They're hooked up with 2GB of RAM and 8GB of internal storage. That latter part has proved contentious, with suggestions that Google has instructed LG to leave out expandable memory so as to cut costs and encourage the adoption of cloud storage services like the search giant's own Google Drive.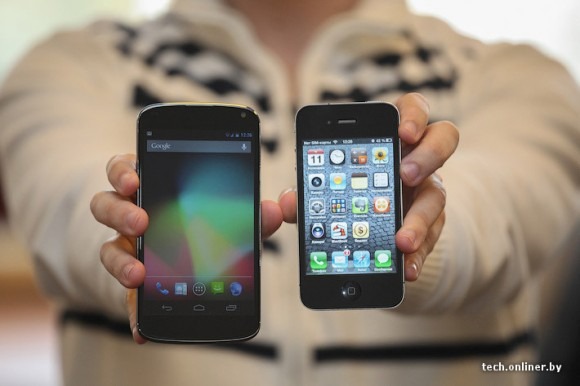 It will also supposedly have a fixed battery, which cannot be replaced by the individual user. The main camera runs at 8-megapixels, unlike the 13-megapixels some versions of the LG Optimus G will ship with, though that makes for a smoother back as the higher-resolution sensor does demand a slight bulge.
OS is currently Android 4.1.2, though the new Nexus is expected to arrive running Android 4.2. According to the latest rumors, Google and LG will unveil the new phone officially on October 29, potentially named the "Nexus G".
[via Engadget]