LG's fingerprint sensor hides under glass, eschews button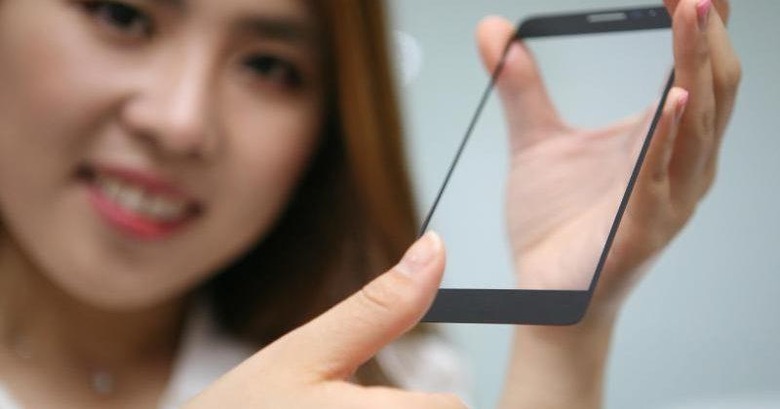 LG might have just taken one step towards the envisioned future where the fingerprint scanner merges seamlessly with the display. Well, somewhat. LG still hasn't been able to throw away the bezels, but it is at least throwing away the home button. It is proudly announcing that it has successfully designed a buttonless fingerprint sensor module that can conveniently hide under the cover glass. This innovation allows not only for more freedom in terms of design but also better ingress protection for the sensor.
Before this, any OEM, even Apple, that wants to incorporate a fingeprint sensor in their smartphone will have to integrate the module under a home button or even just some space to indicate the presence of the sensor. Whether that area is located on the face of the device, on the rear, or even on the side is pretty much up to the OEMs discretion. That, however, imposes a few limits in terms of design, one way or another.
With LG Innotek's latest module, those limitations are practically being removed. LG's component manufacturing arm was able to carve a very shallow space, only 0.3 mm thick on the lower backside of the glass in order to embed the fingerprint sensor module. No buttons, no traces, just the cover glass of the smatphone.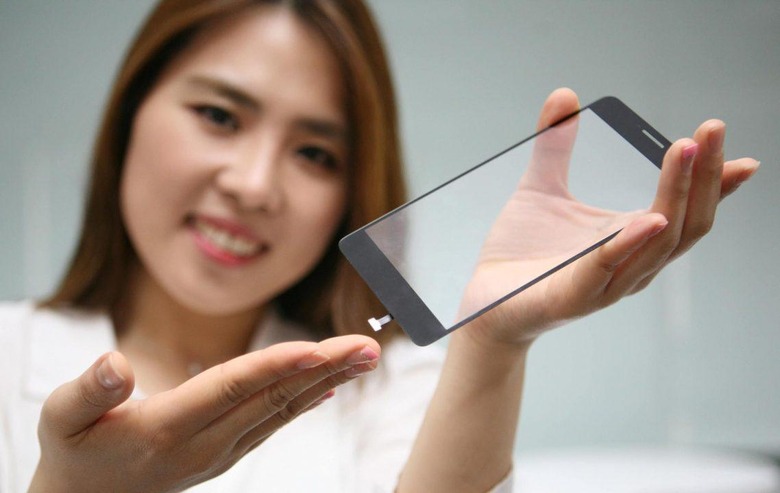 With this type of module, manufacturers need not worry anymore about where to place the sensor, which is usually accompanied by considerations on where to place the home button. For an OEM like LG who has long relocated that button to the back, that freedom is very important. But the new module also has benefits beyond aesthetics as well. Without the need to use a button, there is less chance for dust or water ingress into the sensor. Plus, the module is protected by the very same, super durable glass that usually protects a smartphone's screen as well.
Sure, it's not yet the hi-tech future that some have dreamed up for the iPhone 7 or later. The module is still hidden under an opaque bezel, But who knows? Maybe LG Innotek's next innovation will rectify that situation as well. LG has not yet hinted when the new module will hit its production pipeline or which of its smartphones will be the first to carry it.