LG's award-winning low-power PC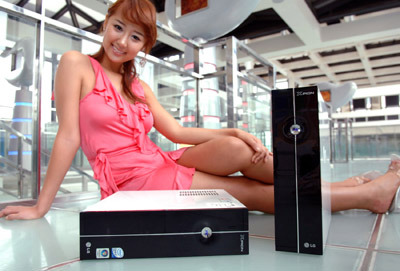 Oh yeah, baby, you know what time it is!  It's another round "What's my model motivation?" today courtesy of LG and their super-compact X820 desktop PC.  So what's this lovely lady thinking?  Personally I'm leaning toward thinking that the X820 is in fact the size of a mid-90s IBM mainframe and the girl in pink is actually a massive giant.  In which case she's likely wondering what the job prospects are for a 20-foot perpetually-grinning woman in heels and a mini-skirt.  Anyway, LG are probably hoping that we'll pay more attention to the X820 – a winner of the 2007 reddot Award – that has a new low-power Intel Series 3 CPU.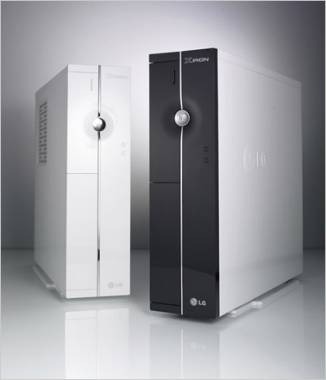 Running at 2.13GHz, the low-power Core 2 Duo is coupled with 4MB of level 2 cache and 512MB GeForce 7650 GS graphics card, together with 1GB of RAM and a 500GB hard-drive.  Packed into that encyclopedia-sized casing is also a DVD rewriter and of course Vista (in this case Home Premium), all for $1,392 over in lucky Korea.
LG [via Electronista]