LG Zone 4 prepaid Verizon phone won't break the bank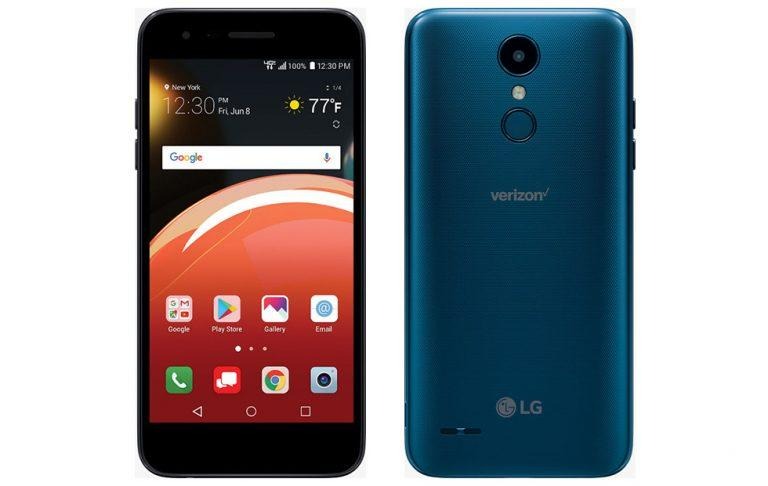 A new budget-tier prepaid smartphone has launched through Verizon: the LG Zone 4. This handset packs a 5-inch display and support for Verizon's LTE network, as well as the promise of solid battery life and a decent camera. This model won't be taking on the latest and greatest smartphones, of course, but rather things like the Moto E series and other inexpensive models. The handset is available now.
The LG Zone 4 features a 5-inch display with an "HD" resolution, as well as a Qualcomm Snapdragon MSM8917 1.4GHz quad-core processor, 2GB of RAM and 16GB of internal storage. If that isn't adequate enough, the model also has a microSD card slot.
The system has a 2,500mAh battery, which is paired with a battery-saving mode that is supposed to extend its run time. LG says users can expect a little under 31 hours of usage time per charge, or about 16.5 days in standby
The rear camera is decent at 8-megapixels, while the front-facing camera is only slightly smaller at 6-megapixels. The rear camera does include auto-focus and HDR, plus the camera software includes the features you'd expect to see, such as a light-low shooting mode, film effects, interval shots, a quick video editor, and a GIF creator. There's also a quick-sharing feature for quickly sharing GIFs, images, and videos.
The handset is fairly slim with a thickness of 0.3in and a width of 2.8in. In addition to Verizon's LTE network, the LG Zone 4 supports HD voice for better call quality, plus WiFi calling for getting HD voice quality when on WiFi rather than an LTE network.
Users get access to the optional EasyHome mode, which is a convenience feature for choosing favorite contacts and often-used features, enlarging the icons for them so that they're easier to find and use. The LG Zone 4 is available now in a blue color for $114.99 USD.