LG XPION X30 nettop with NVIDIA Ion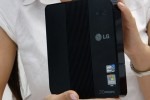 Something we'll seldom argue with is a super-compact desktop PC with the bonus of NVIDIA's Ion GPU, and so we're pleased to welcome the LG XPION X30 to the nettop fray.  Packing Intel's Atom 230 1.6GHz CPU with 2GB of RAM and a 250GB hard-drive, the VESA-mountable XPION X30 is designed to be hidden around the back of your LCD.
There are also six USB 2.0 ports and the whole thing weighs 1.1kg and uses just 40W of power.  No optical drive, though, and LG are keeping quiet on the rest of the nettops connectivity; we're guessing on WiFi and perhaps an HDMI port.
Our primary concern would have to be the Atom 230 processor, since we've been bitten before by the Acer Aspire Revo (which underperformed with the same CPU).  Still, the 2GB of RAM may make up for things, and hopefully LG will swap out Windows Vista for Windows 7 when the new OS drops in October.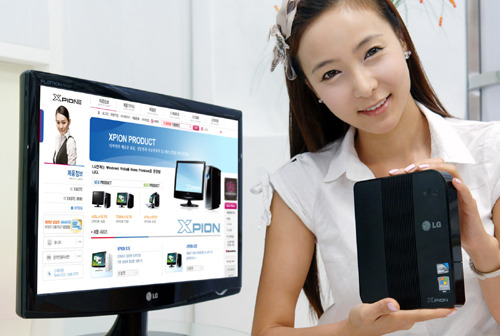 [via Akihabara]