LG XNote S210 Centrino 2 ultraportable with NVIDIA graphics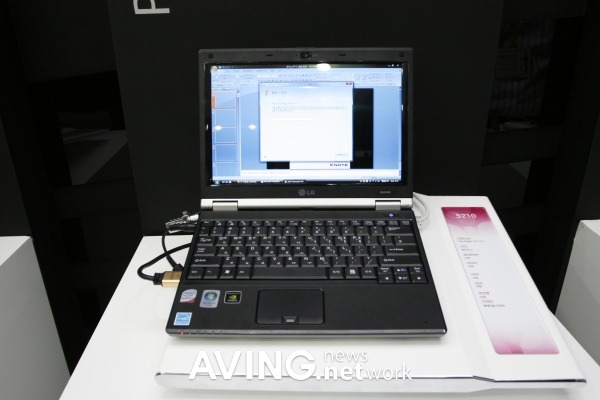 LG have unveiled a new ultraportable notebook that, thankfully, isn't another netbook clone.  Instead, the XNote S210 is a compact 12.1-inch Centrino 2 notebook, powered by a 2.43GHz Intel Core 2 Duo processor with an ample 4GB of RAM.  It weighs around 1kg.
Ports include two USB 2.0, eSATA, HDMI, Firewire and audio/in out, together with VGA and ethernet.  There's also a multiformat memory card reader, and an expansion port.  A fingerprint reader takes care of biometric security, while there's also a webcam.
Full specifications for the LG S210 are unknown, although it does use NVIDIA graphics and run Windows Vista.  Also unclear are price or release date.
[via AVING]